Industry Reports
chaeng steel slag grinding plant
By
Sep 27, 2019 UTC+8
Views:
Tags:

steel slag grinding plant

slag vertical mill
The GRMSS steel slag vertical mill of CHAENG is a kind of special equipment for grinding industrial waste such as steel slag and water slag into powder. Integrating crushing, transporting, grinding and drying, the steel slag vertical mill is a kind of ideal equipment for grinding steel slag. The models of CHAENG's GRMS steel slag vertical mill are complete, include GRMSS33.31 GRMSS46.41 GRMSS53.41 and so on, which can meet the needs of the steel slag production line project with an annual output of 200,000-1,500,000 tons.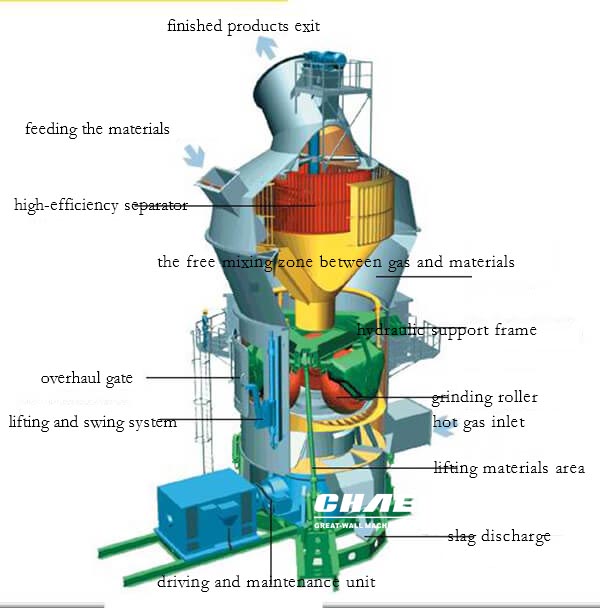 【Output】200,000-1,500,000t/a
【Specific surface area】450~500 m²/kg
【System power consumption】≤50 kWh/t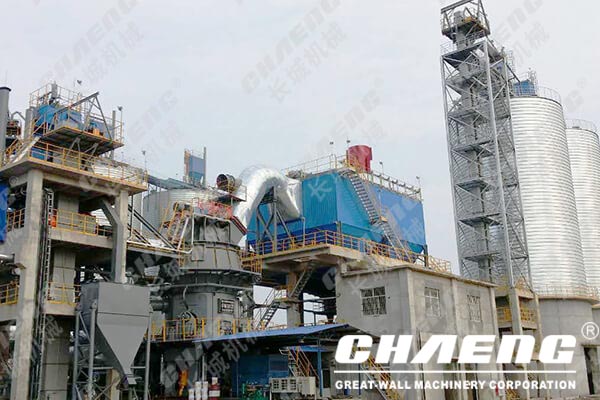 CHAENG steel slag vertical mill used in Xuzhou Steel's steel slag grinding plant with annual output of 300,000 tons
In 2010, Xuzhou Steel and CHAENG cooperated to build a steel slag grinding plant with production capacity of 45 tons per hour. The plant uses advanced vertical roller mill to grind the steel slag. The product steel slag powder is mixed into cement or concrete as a mixture, to significantly improve its strength, impermeability and frost resistance. The steel slag powder produced by the plant is sold well in cement plants and concrete mixing stations around Xuzhou, and will be widely used in key projects in the province.
EPC service
In order to ensure the smooth progress and completion of the entire project, CHAENG has launched a valuable service plan of "1 equipment with 8 services". It provides full guidance from the previous project, raw material testing to final production, making customers feel worry-free all the way.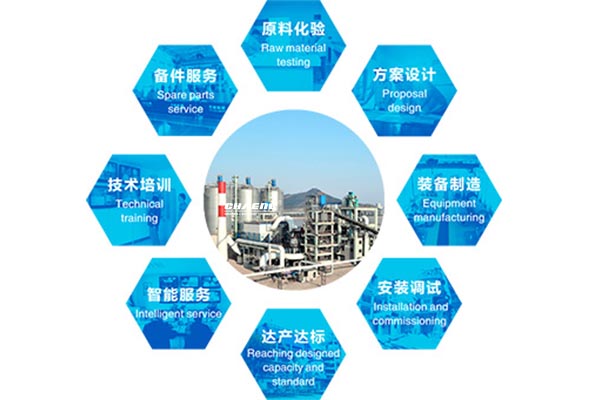 Technical Services
CHAENG has been cooperating with top domestic research institutes and industry experts for a long time and owns a professional technical team of more than 80 people. It has 1 domestic advanced powder test line of vertical mill and ball mill, more than 60 sets of testing equipment of various materials and concrete, and has rich analysis ability of various powder materials, which can provide scientific and professional industrial waste system solutions for customers.

Spare parts service
CHAENG has a large casting base in the north of Henan Province, and also one of the few large casting bases in the same industry in China. It has more than 500 domestic and foreign advanced equipment with strong processing capacity and perfect detection methods. All main components of the equipment are self-sufficiency with the fast delivery. It can provide fast, high-quality spare parts custom services for a long time for the customers.