Industry Reports
How to maintain the details of the slag vertical mill
By
Jul 30, 2018 UTC+8
Views:
Tags:

slag vertical mill

ball mill
The grinding media of the slag vertical mill is highly impact and suitable for materials with high viscosity and difficult to grind. The main purpose is to use the stirring shaft to drive the grinding medium to perform forced mechanical shearing and grinding, so that the material and the medium are in full contact and grinding, and a cycle is completed to achieve the fineness requirement. Therefore, it is widely used in the production of building materials, ores, pulverized coal and other industries. It is very popular among users, and the user's main concern is the efficiency of work and the service life. These two points are closely related to their maintenance, so this article mainly introduces the maintenance details of the vertical mill.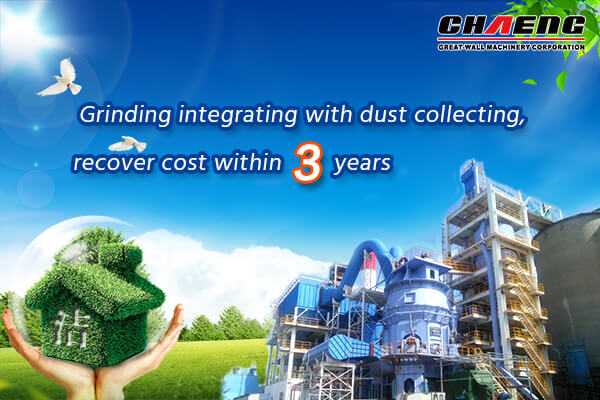 Maintenance details at work
1. Before driving, check whether the rotating parts are flexible, whether the motor electrical terminals are firm and reliable, and whether the reducer is filled with lubricating oil.
2. During the use of the ball mill, it is necessary to check the condition of each lubrication point frequently, that is, the lubrication state and the oil level; and the temperature rise of the main bearing lubricant does not exceed 55 °C, and the temperature rise of the transmission bearing and the reducer does not exceed 55 ° C, the maximum can not exceed 60 ° C.
3. Keep the equipment stable during operation, no strong vibration, no abnormal noise. Feed should be even to avoid abnormal equipment.
4. It is learned from the chaeng Research Department that it should be cleaned in time after parking to prevent the material from drying and solidifying, which will affect the next driving.
Daily maintenance details
1. Regularly check the use status of the fasteners, whether there is looseness and wear, and whether there is water leakage or oil leakage on the joint surface. If the above situation occurs, it is necessary to repair it in time.
2. Vertical mill All lubricants should be released when the equipment is put into operation for one month, then thoroughly cleaned and replaced with new oil.
3. The newly installed lining bolts are prone to loosening. After the foundation bolts are used for a period of time, they need to be checked frequently.
4. Regularly check the wear of consumables. For example, if the lining is worn by 70% or has a crack of 70mm, it should be replaced in time.
After several decades of development, chaeng vertical Mill has many cases at home and abroad. Your satisfaction is our lifelong mission and pursuit, buy large vertical mill equipment, and see chaeng to make a decision!