Industry Knowledge
cement ball mill grinding
By
May 29, 2015 UTC+8
Views:
Tags:

cement

ball

mill

grinding
1. Cement Ball Mill Grinding Concept
Cement ball mill grinding is widely used in the cement production industry as a fine grinding machine. Besides, ball mill bearing is also suitable for grinding various ores and other grind-able materials in building material, mineral, chemical, metallurgy and electricity power industries. According to the row of ore in different ways, the ball mill can be divided into grid type and over flow type mill.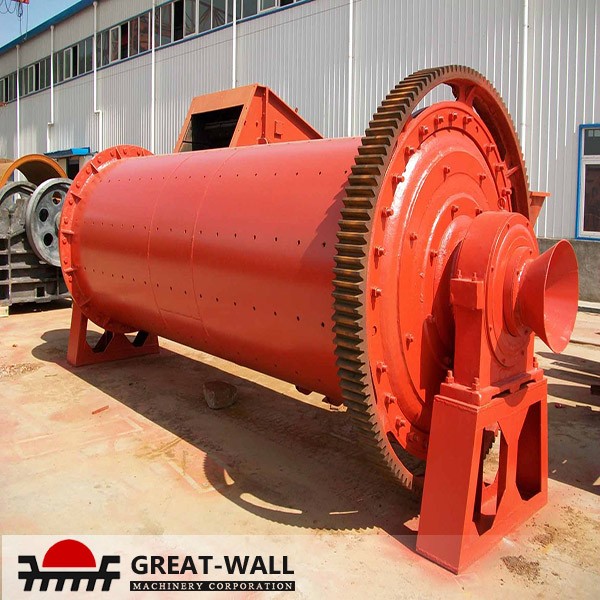 2.Cement Ball Mill Grinding Advertages

Highly reliable
Easy operation, easy maintenance
Wear-resistant parts – durable shell lining
Open or closed circuit operation
Grinds to any level of fineness
Energy efficient; large through-flow area ensures low pressure drop
Adapts to capacity, plant layout and end product
3. How Cement ball mill grinding works
Ball mill grinds cement clinker, gypsum and similar materials of moderate moisture content in a one-compartment or two-compartment system. As the crushing compartments rotate, the balls inside them grind the clinker. Ball size determines the degree of product fineness.
Ball mill can operate in an open or closed circuit and has a corrugated lining in the grinding compartment for added effectiveness.
The ball mill consists of standard modules that can be configured for capacity, plant layout and end-product specifications. The drive can be fitted as a side or central drive upon request, and mills can be fitted with pre-grinders to achieve maximum grinding efficiency for any specified end-product quality. When fitted with the Hydraulic Roller Press as a pre-grinder, for example, the power consumption of the whole mill system can be reduced by up to 30%.
Ball mill is easy to operate and maintain, ensuring production efficiency and high mill run time. A large through-flow area facilitates the flow of venting air, which in turn ensures a low pressure drop across the mill and thus lower energy consumption.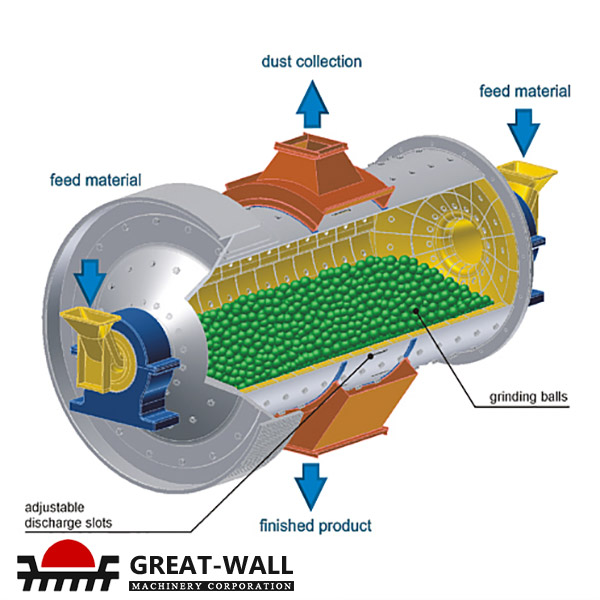 4. Ball Mill Spare Parts and Maintenance

Durable wear parts
Wear parts that are exposed to high stress are protected by bolted-on, wear-resistant lining plates. Mill linings are very durable and can last for up to five years with proper maintenance.
The most critical zones on a ball mill shell in regard to cracks are the areas around bolt and man holes, due to high stress levels in those areas.
Preventive maintenance
The ball mill requires little service, and a few simple maintenance procedures will keep it going strong for extended periods.
Preventive maintenance of ball mills should always be condition based. This allows for planned production stoppage for maintenance. The main focus should be on systematic observation and inspection of the mill body, bearings and mill drive, both when the mill is running and stopped.
It is important always to keep the surrounding area free of debris.