Industry Knowledge
What is GGBS production line
By
May 21, 2015 UTC+8
Views:
Tags:

GGBS

production

line
GGBS Production Line main equipments:
1. Mineral Powder Production Line consists of jaw crusher, bucket elevator, electric vibrating feeder, main unit, optional equipment, blower, centrally electric control system, etc.
2.To increase the productivity of the complete grinding plant, you can reach it through choosing suitable powder grinding mills.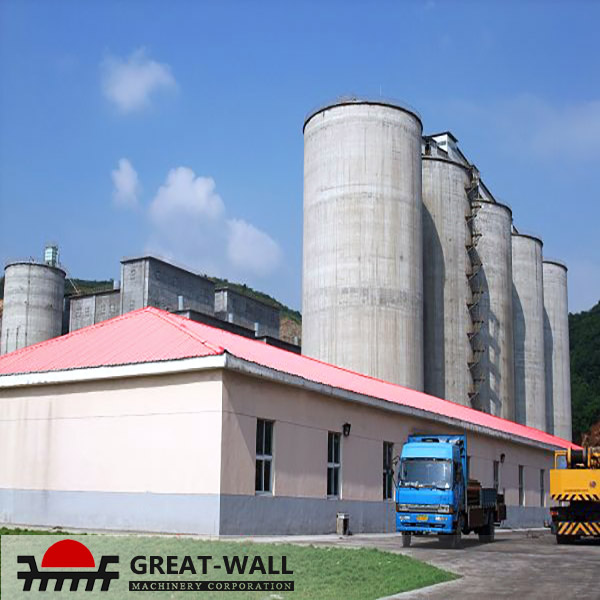 GGBS Production Line application:
1 Mineral Powder Production Line is to grind materials in the fields of building material, mining, metallurgy and chemical industry.
2.The materials must be non-flammable and non-explosive materials such as limestone, calcite, barite, dolomite, potassium feldspar, marble, talcum, gypsum, medical stone, rock phosphate, manganese ore, iron ore, glass, ceramics, active carbon, fireproof materials, heat preservation materials, chemical materials and so on.
3.The material hardness should be below 9Moh and the moisture should be below 6%. The fineness of the finished products can be adjusted between 30m and 400m.
The advantages of GGBS Production Line
Low Power Consumption in Raw Material Homogenizing System
Considering limited spaces in the project site, we are going to engineer a φ15 ×35m MF homogenizing silo is used to homogenize. Its effect volume is 5500t. The silo is made by the principle of gravity, so the power consumption is as low as 0. 4 - 0. 6 kWh/t.
Convenient Feeding System
There 2 sets of mechanical feed weight scales are installed at the bottom of silos. Pulverized coal is fed into the kiln head and decomposing furnace by rotary feeding device. The safe feeding system is easy to control and running perfectly.
Cyclone System
In the design, the single row layout five-stage suspension preheater is used. Except for tube C1, others are all low-pressure cyclones. Near feed points of cyclones air ducts, there are adjustable discharging boards installed to help the material scattering, preventing the material from clustering drop and causing short circuit.
Our Characteristic:
During this two years, Great Wall Machiney has finished the EPC slag powder prduction lines for more than 60 big or middle cement factories, steel factories or grinding plants, like Shanghai Bao Steel, Aosen Steel, Henan Meng Electric Cement,Chunjiang Cement etc.
PIC: Great Wall Machiney slag/steel slag/nickel slag line have advanced central control system
GGBS Production Line process:
Firstly Large materials are crushed by jaw crusher to the needed sizes.
Then the materials are elevated to storage hopper by bucket elevator.
Thirdly, the materials are fed into the grinding chamber for grinding by vibrating feeder evenly and continuously.
The powder after grinding goes upwards together with the airflow, after separated by powder separator, the powder which can meet the fineness requirement enters the cyclone powder collector through pipe together with the airflow, and then is discharged from the discharge valve as final products.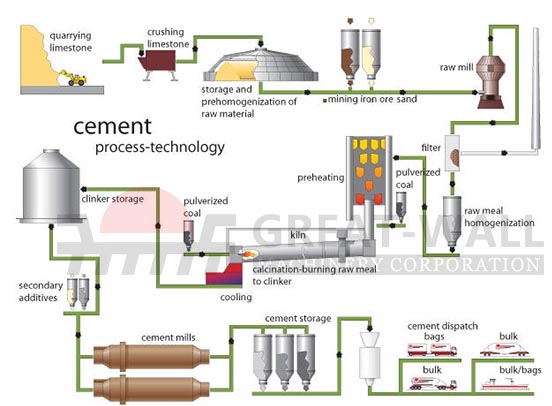 GGBS Production Line Configuration:
Type




6R4525

5R4119

4R3216

3R90

3R85

3R75

3R65

3R60

4R90

4R85

Feeding size
(mm)

≤30

≤25

≤25

≤25

≤20

≤20

≤15

≤15

Particle size of finished product
(mm)

0.125-
0.044

0.125-
0.044

0.125-
0.044

0.125-
0.044

0.125-
0.044

0.125-
0.044

0.125-
0.044

0.125-
0.044

Shift output of different material fineness
(t)

16-120

8-60

4-45

3-35

2-28

1.5-20

1-18

0.5-8

Rotation speed of central shart
(r/min)

82

105

130

160

160

160

180

280

Diameter of pulverizing ring
(mm)

1770

1400

1073

973

885

865

725

495

Diameter of pulverizing roller
(mm)

450

410

320

300

270

260

210

140

Height of pulverizing roller
(mm)

250

190

160

160

150

150

150

100

Main Motor

Y315m-
4-132

Y280s-
4-75

Y225s-
4-37

Y225m-
8-30

Y225m-
8-22

Y225s-
8-18.5

Y200L-
8-15

Y160m-
6-7.5

Fan Motor

Y315m-
4-132

Y250m-
4-75

Y200L-
4-37

Y180m-
4-22

Y160L-
4-15

Y160L-
4-15

Y160m-
4-11

Y132s-
2-5.5

Analyzer motor

Y160m-
4-11

Yc200-
4B-7.5

Yc120-
4a-5.5

Y112m-
6-2.2

Y112m-
6-2.2

Y112m-
6-2.2

Y112m-
6-2.2

Y90L-
6-1.1