Industry Reports
How to configure a limestone grinding line?
By
Aug 25, 2021 UTC+8
Views:
Tags:

limestone grinding

linmestone vertical mill
How to configure a limestone grinding line? In general, the entire limestone grinding line is equipped with: belt feeder, vibrating screen, limestone vertical roller mill, hot blast stove, and dust collector.
Limestone vertical roller mill
The
limestone vertical roller mill
is the main equipment of the limestone grinding powder production line. It integrates crushing, conveying, and grinding, which greatly reduces power consumption, noise, and civil construction investment, and ensures that the specific surface area of the finished product can be in the range of 400-550㎡/kg. Flexible internal adjustment, dust emission in line with national standards, is currently one of the equipments widely used in large-scale chemical grinding systems.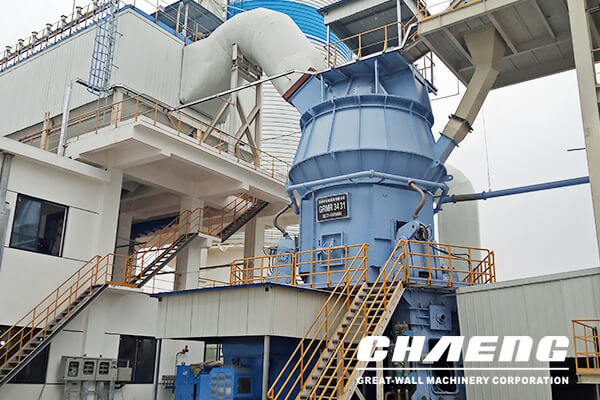 Hot blast stove
In order to comprehensively promote the application of environmentally friendly and upgraded industrial waste slag resource utilization plan, Xinxiang Great Wall Machinery (CHAENG) follows the trend of green development, and through the improvement of the hot blast stove system, it effectively reduces production costs and improves environmental protection benefits, so that the natural gas consumption per ton of finished slag powder is reduced to 8.2m³ /t.
Dust collector
The dust collector is an important link in the limestone grinding production line for the collection of finished products, and the process requirements are relatively high. CHAENG dust collector adopts a PLC microcomputer program control instrument, which has a high degree of automation and less secondary dust, which is environmentally friendly and energy-saving.
How much does it cost to invest in a limestone milling production line? The price of building a limestone grinding production line cannot be generalized. Because the equipment of the production line is different, the price of limestone vertical mills will vary depending on the model, and the equipment prices of each manufacturer will vary. It is not the same, so if you want to know the specific selection plan, click on the online consultation or leave a message below, we will help you make a scientific customized equipment selection plan based on your actual production situation for free!