Industry Reports
What kind of mill is used for coal grinding?
By
Jul 27, 2021 UTC+8
Views:
Tags:

coal grinding

coal vertical mill
Coal is an important energy source and is widely used in industries such as metallurgy, chemical industry, cement, electric power, heating, heating, and boilers. The prospects for deep processing of coal in the future are broad. In order to make full use of coal resources, coal is usually processed into powder, so that coal can be burned more fully and the waste of resources is reduced. So when processing coal, which kind of pulverizer is better?
At present, the commonly used coal mills include coal vertical mills, coal ball mills, Raymond mills, and ultrafine vertical mills. These mills have their own characteristics. Among them, the vertical mill is the first choice of many customers, not only because of energy saving and low consumption, but also because it is more in line with the characteristics of coal grinding: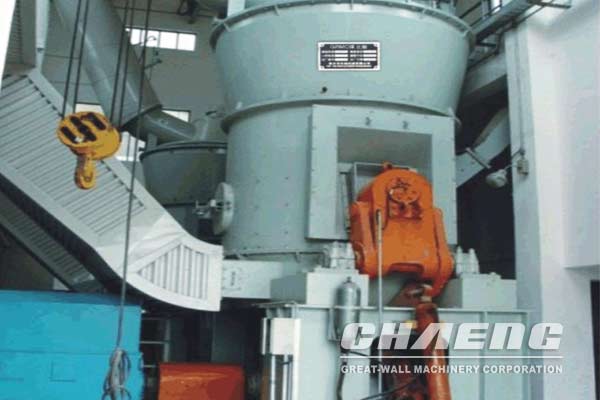 1. Because of the difference in the type of coal texture and the different boilers used, the particle size requirements of coal are different. Generally, the sieving rate of 200 mesh is about 90%, and the fineness of the grinding equipment should be adjustable;
The fineness of the pulverized coal after grinding by the vertical coal mill can reach 80 μmR 3%, and the fineness can be adjusted freely between 200-400 mesh.
2. Coal blocks are generally not very dry materials. Generally, coal contains more than 15% of water, and brown coal is even as high as 45%. Therefore, coal grinding equipment must be able to adapt to high-moisture materials and be able to grind at the same time. The material is dried, and there is no need to set up a separate dryer to increase the drying process.
The vertical roller mill developed by Xinxiang Great Wall Machinery (CHAENG) adopts air-swept operation. By adjusting the temperature and air volume of the input air, it can grind and dry raw coal with a moisture content of up to 10%, and use large air volume to solve the problem of high-moisture drying. Require.
3. Coal contains flammable volatile water, and coal itself is combustible, so it must have flame-retardant and explosion-proof measures when grinding.
The coal vertical mill is equipped with an explosion-proof device to ensure safe production. There is an explosion-proof valve on the upper shell to prevent the coal powder from exploding in the mill and ensure the safe use of the equipment.
4. Coal contains hard and difficult to grind impurities, and it is required to be able to adapt to hard to grind impurities during the grinding process.
The mill adopts a disc-shaped grinding disc and a tire-shaped roller sleeve, which is more suitable for coal grinding.
Xinxiang Great Wall Machinery, as a professional vertical mill manufacturer, has professional engineers who can customize the
coal vertical mill
and the entire production line equipment plan for customers. Please leave a message or send us an email for details.