Industry Reports
The outstanding advantages of CHAENG slag vertical roller mill
By
Dec 28, 2018 UTC+8
Views:
Tags:

slag vertical roller mill

roller mill
CHAENG slag vertical roller mill can ensure the finished products fineness, adjustment fineness according to customer demand. The new high efficiency cage rotor classifier can ensures the finished product surface area between 400~550㎡/kg, and it can be flexibly adjusted. The hydraulic system adopts flexible hydraulic system that makes the smoothly output, low vibration and low noise.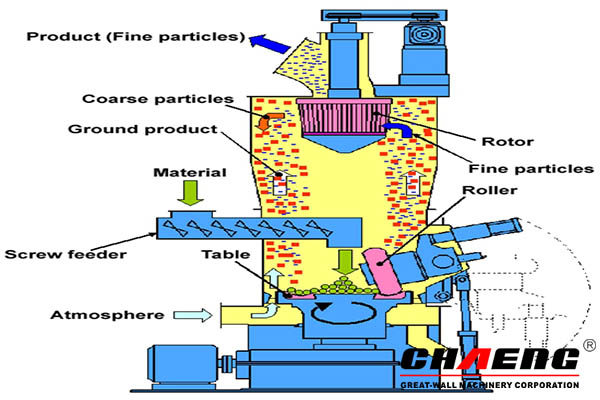 1. Reduce the investment costs, intelligent control
The vertical mill is equipped with PLC / DCS automatic control system can be installed in the open-air, which also can be installed in the open field. Finally, customers can achieve automatic control system, remote control, easy to operate target. The machine can meet the 3-35 t / h slag production line, it is widely used for concrete admixture, so that can significantly reduce the project cost.
2. High capacity, low power consumption
The machine use horizontal and conical roller to ensure the material can form a stable material bed, low energy consumption, compared with the ball mill system can save 30% to 40%, micro-grinding material make high linear grinding and grinding, so as to achieve higher production capacity, and can significantly reduce the power consumption, easy installation and maintenance.
3. Energy saving and environmental protection
The slag vertical mill system is in the negative pressure state, no dust spillover, clean environment, which meet the national environmental requirements.
4. Original accessories can reduce maintenance worries
The entire system parts, such as grinding roller, rocker arm and other spare parts are all made from CHAENG our own factory, original production, assurance quality, grinding roller and flat disc using cone-shape, simple structure, small wear, long life, easy to install , adjustment and maintenance, greatly reducing customers find spare parts problems.
5. Advanced structure, smoothly operation
The slag vertical mill adopts the high fine grinding technology, the special structure of double layer compartment device, active lining plate and grinding tail discharge device. The inside of the cylinder adopts the new grade lining board, advanced structure, smoothly running, effectively reduce the vibration wear.