Industry Reports
Purchase ball mill girth gear- Great Wall cast steel excellent!
By
Feb 25, 2018 UTC+8
Views:
Tags:

Purchase

ball

mill

girth

gear-Great

Wall

cast

steel

excellent!
With the development of all walks of life, the role and status of ball mills play an irreplaceable role in the crushing process of metal mines.
Ball mills
are widely used in cement, nitrate products, new building materials, refractory materials, fertilizers, black silk and Non-ferrous metal beneficiation and glass ceramic production industries, all kinds of ores and other grindable materials for dry or wet grinding.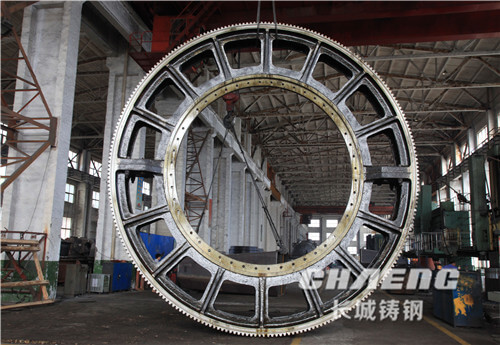 A good or bad equipment, is determined by the design, manufacture, installation, installation is more important, design and manufacturing deficiencies, can be adjusted through the installation, for example, the old mechanical clock, pendulum by adjusting its accuracy, Assembly of the movement, each loosening tightness can determine its accuracy and life expectancy.
Ball mill girth gear
is a rotating device, the use of ball mill and life plays a key role in the long-term stability and safe operation of the ball mill is an important factor,
Great Wall Casting
is a professional large gear casting manufacturer, according to user needs to provide users with more than 1 ton of single gear custom processing services, as long as you provide drawings, we will be able to work out for you satisfied with the cast steel products . When the Great Wall Steel sales staff received the user's processing needs, we will conduct in-depth exchanges with users, and based on user information to deepen the drawings to ensure that processed steel castings products have good performance at the same time, more satisfied User's needs.