Industry Reports
Special Attentions to Ultrafine Vertical Roller Mill Operation
By
Jul 28, 2015 UTC+8
Views:
Tags:

Vertical

Roller

mill
Xinxiang Greatwall Machinery Co., LTD. specialized in the production of vertical roller mill, ultrafine mill, has its own unique technology, and obtains the many customers' high praise. Greatwall company basing on mutual benefit and win-win principle to serve customers, and do what customers need. Main products are vertical mill, building vertical mill, micro powder mill, superfine mill, ultrafine vertical mill. A complete set of hammer crusher, jaw crusher, box type crusher - superfine powder processing equipment. Superfine mill product has wide application in mining, construction, building materials, chemical industry, highway, etc for coarse crushing, fine grinding and ultrafine powder grinding process.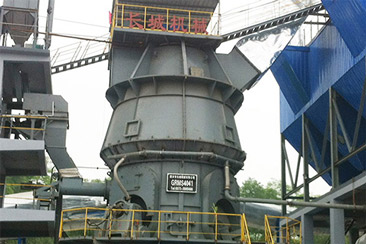 Special Attentions to Ultrafine Vertical Mill Operation
1, Check ultrafine mill bearing temperature regularly, if the temperature is too high, we should check whether lubrication and transmission part is normal, rolling distance is too tight, and so on. Find out the reason timely, take corresponding measures, or stop it to check more.
2,Check tightness of ultrafine vertical mill belt. If belts are too loose, it will reduce transmission efficiency and affect grinding effect. If it's too tight, it's easy to cause bearing heating, increase power consumption, shorten service life of belt.
3, All kinds of transmission parts of mill must be reliably fastened, special tool, ban hammer tools such as a direct hit should be used to disassemble or install it. No hand mallet- direct hit is accepted.
4, Don't forget to check pneumatic components after starting ultrafine vertical mill, pneumatic components in the gas circuit should be checked frequently. Check gas path and joint leakage or damage, at the same time, check gas supply pressure is in line with requirements, use of synchronous belt. If the following phenomenon of too tight, too loose, jitter, wandering, severe wear, etc. are found, they should be timely adjusted, repaired or replaced. Amount of oil gas amount triplet medium oil sprayer should be checked regularly, and we must add 20 # spindle oil, so as to avoid line hole jam.