Industry Reports
Vertical mill cement production line - a multi-purpose vertical grinding mill
By
Apr 10, 2015 UTC+8
Views:
Tags:

Vertical mill

cement production line
In order to meet the needs of customers grinding slag, gypsum and other materials,Great Wall Machinery build a multi-purpose cement production line,this section is designed to cement production line with a three-mill, which in front of the Great Wall of machinery efficient mills have seven sets of computer design belt scale,grinding tail design and prescribe additional active mixer devices admixture,slag,cement, concrete conversion between the material quickly, greatly improving customer productivity.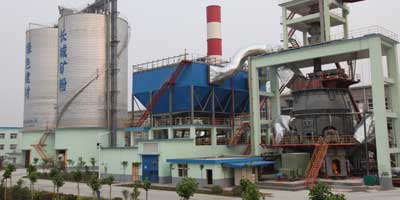 In the field,in addition to clinker silo,slag warehouse, we can see 12 models slightly smaller accessories warehouse,according to industry professionals introduction, this design can meet the grinding out of cement clinker,slag and accessories directly against the implementation requirements than the finished cement production,avoiding the construction of traditional cement production line follow other facilities cumbersome problem.

Process design used in cement production line vertical mill system for production,the finished product fineness and flexible control.According to the market and customer needs,it timely adjusts of finished particle size,while the vertical mill grinding process optimization system selected iron also increase metal iron select quantity and improve the system overall economic environmental benefits.

By observing the whole scene,the project is reasonably arranged transportation of raw materials and finished products,the function is clear.Workshop arranged between smooth and simple.Set in the central control room operator station IPC centralized monitoring and management,and decentralized control station set up on-site in the electrical room.

Under the coexistence dome, haze,environmental issues will be the most sensitive issues of industrial enterprises,so Great Wall Machinery Co.,LET was strict implementation of national environmental policies in the design of mechanical,efforts to reduce dust, noise, sewage discharges.The whole plant all discharge points have efficient baghouse, especially efficient air box pulse bag filter grinding system,in the formal implementation of the project,we will be using today's best pulse valve and filter,creating better living and working environment for the community.