Industry Reports
Why Cement Raw Material Grinding is Important?
By
Apr 09, 2015 UTC+8
Views:
Tags:

cement plant

vertical roller mill​
Proper analysis and identification of raw materials are essential to achieving the best clinker in the kiln. All clinkers will have a small degree of unwanted elements, but much can be learnt about reaching the desired levels of strength, setting time and crystal content by understanding what makes good- and poor-quality clinker.
For a new cement plant the main raw material selection is generally the first and most important phase of development. If the everyday supply of limestone is not within a defined specification then the future operation of the plant will be a constant struggle to make the best of a non-optimal situation.
In a previous article I discussed the early evaluation of a limestone for cement manufacture. However, the successful production of cement clinker depends on the careful selection of all the raw materials and fuels in terms of chemistry and ease of preparation. Relating the properties of the raw materials to those of the required clinker is key to success.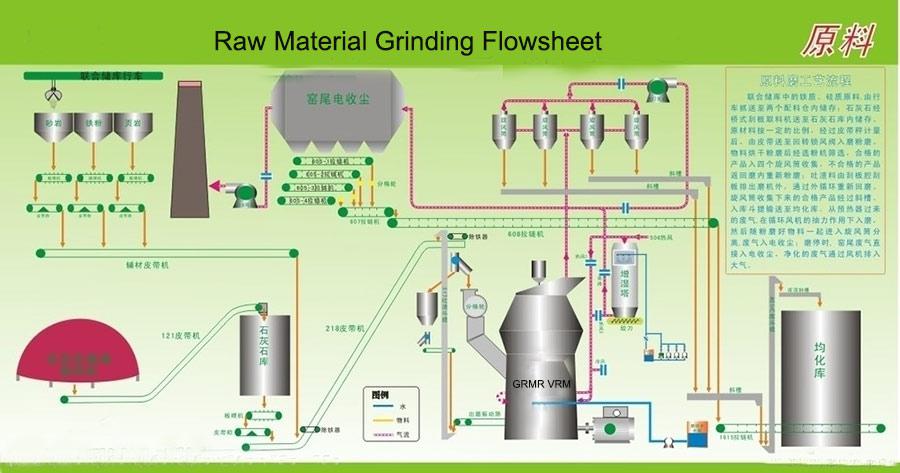 Xinxiang Great Wall Machinery GRMR vertical roller mill is for the cement raw material grinding. There are various kinds of specifications for your consideration. The capacity is available from 70 to 720 tons per hour. Feed material moisture content is 7% maximum. The power consumption of whole raw material grinding system is 17kWh/t. You can have more information at our products GRMR53.51 on website. Chose the Great Wall, Chose the Success.