Company News
Keeping the society in mind, great love is CHAENG
By
Feb 14, 2020 UTC+8
Views:
Tags:

Coronavirus

CHAENG
In the afternoon of February 9, at the request of our chairman Wang Jizhong, the deputy general manager of CHAENG, Hao Guitang, and leaders of machinery company donated epidemic control materials to Tiejiang village, Bobi Town, Huixian for more than 40,000 yuan, include foods, cotton-padded clothes, ethyl alcohol, disinfectant and so on. The Village branch secretary attended and received these foods and materials.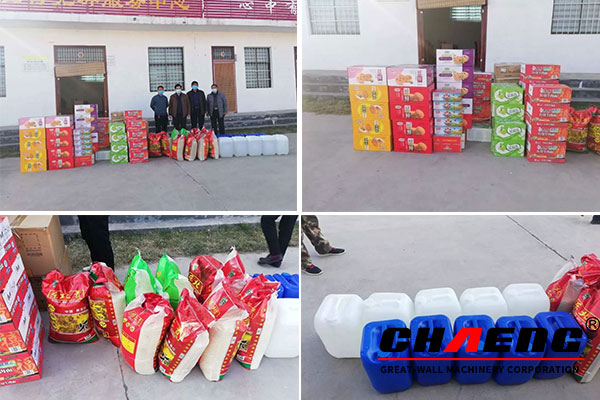 In order to help Huixian City to win the battle against the Pneumonia Caused by Novel Coronavirus, CHAENG's chairman Wang Jizhong and other leaders has donated 500,000 yuan which has been used in preventing, controlling and curing the Pneumonia Caused by Novel Coronavirus.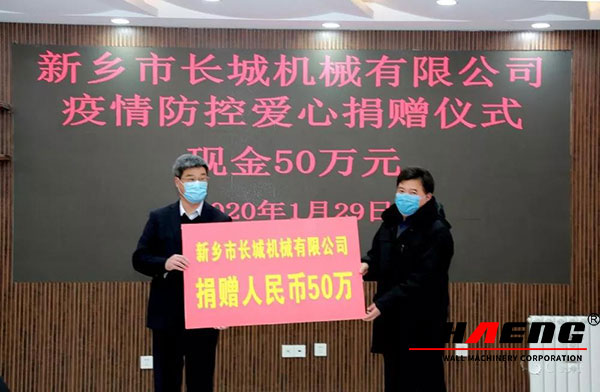 CHAENG always regards social responsibility as an important mission, and we are also keen on public welfare, contribute to the society! At this critical moment when the whole nation is working together to overcome the difficulties, CHAENG will continue to do our best to fight against the the Pneumonia Caused by Novel Coronavirus, and help our country to tide over difficulties! We believe that the cold winter will pass and the warm spring will come!