Company News
Congratulations! The 300,000t/y EPC GGBS Plant of Korea POSCO is officially put into operation
By
Jun 03, 2019 UTC+8
Views:
Tags:

GGBS Plant

Vertical roller mill
Blast furnace slag has achieved a discharge-use balance in industrially developed countries, mainly used as a raw material for slag cement and production of agricultural fertilizer. In order to solve the problem of comprehensive utilization of blast furnace slag and slag, after long-term investigation, POSCO finally chose to cooperate with our company CHAENG to build the 300,000t/y
GGBS Plant
(Ground granulated blast-furnace slag plant).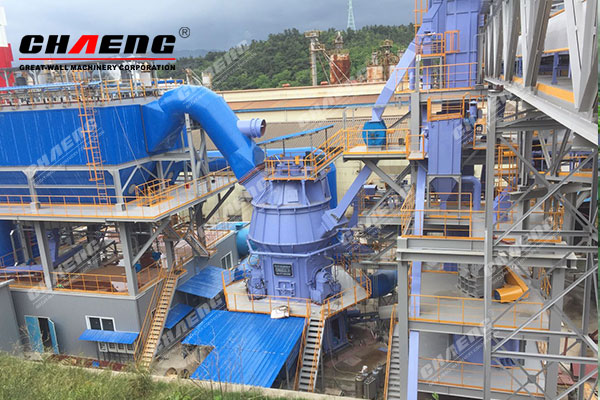 Until this article is published, the 300,000t/y GGBS Plant uses GRMS33.31
vertical roller mill
as the host machine, with the design yield of 45t/h, the actual output of 50t/h, and the specific surface area of 4200cm2/g. The heat of hot air furnace is 8,000,000kcal/h, and the water content of the finished product is less than 1%. The equipment operates well and every indicator is normal, fully meeting the production requirements of the customers. It is reported that the 300,000t/y GGBS Plant project in Indonesian built by CHAENG cooperating with POSCO is under construction and expected to be put into production in July. Please follow up on the official website later.