Company News
Professional manufacturer of Rotary dryer
By
Oct 12, 2015 UTC+8
Views:
Tags:

Rotary

dryer
The rotary dryer is a type of industrial dryer employed to reduce or minimize the liquid moisture content of the material it is handling by bringing it into direct contact with a heated gas.It is widely used for drying the chalk slags, coal powder, slags, clay and other materials in the building materials, metallurgy, chemical industry, cement industry. The rotary dryer has a better adaptability and can dry various materials with a simple and reliable operation.
Working principle
The auto-combustion device provides heat resource for our Industrial drier, which adopts down-flow heating method. When the mineral materials are fed into the cylinder, it flows down as a result of gravity. Meanwhile, they are repetitively scattered in the air so that they are in full contact with the hot air. The material is dried gradually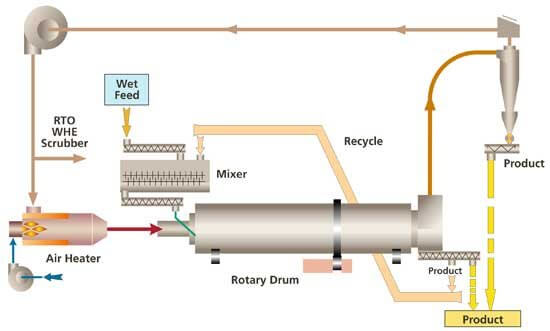 Advantage of rotary dryer
The dryer has advantages of reasonable structure, high efficiency, low energy consumption and convenient transportation.
Performance Characteristics of Rotary Dryer:This series drier is used for drying materials with humidity or granularity in
the industries of mineral dressing, building material, metallurgy and chemical. Rotating dryer can be used for drying many kinds of materials and with convenient and reliable operation; therefore, it has been widely used.
Great Wall not only is professional cement equipment manufacture , we also can provide high quality rotary dryer , if you need rotary dryer , please contact with me.