Company News
Great Wall Casting Welcome the Chile Customer, Developing the Oversea Market
By
Aug 18, 2015 UTC+8
Views:
Tags:

ball mill

steel castings
As an industry leader and global famous castings brand, these years, the Great Wall Casting was adhered the "create value for the customer" philosophy, and constantly improve product quality, focus on key casting technology breakthroughs, research and development. In this way, bring more extreme experience. This is the reason for Great Wall Casting to win the favor of many users of the important reasons.
Good brand reputation has attracted many foreign customers to Visit Great Wall Casting. On July 21st, the Great Wall Casting general manager Mr. Sun has met with the Chilean customers. The Chilean customers' visit, one is the strength of the the Great Wall casting,another is negotiating with Great Wall Casting and achieving the long-term cooperation.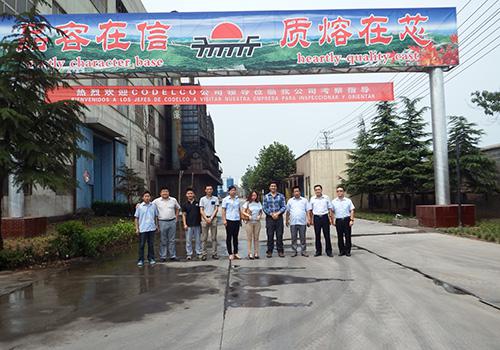 PIC: Chile customers and GW Casting leaders in the factory
It is reported that Chile customers is one of the world's top copper mines, have more than 80 sets ball mills. Their demand for large gear ring and large hollow shaft of ball mill accessories are quite large. Their visit this time is highly valued by Great Wall Machinery,. Thirty days in advance to prepare reception work and is intended to let customers feel our sincere and deeply appreciate our culture during their visit.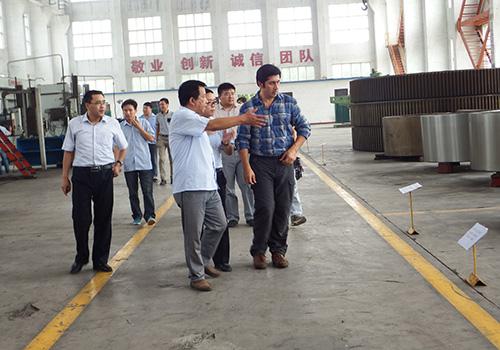 PIC: Chile customer visit the large gear ring and other ball mill parts.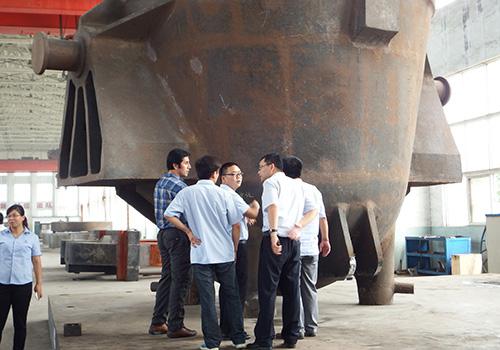 PIC: Chile customers visit GW Casting famous products--slag pot
In the afternoon, with the company of our leaders, Chile customers visited the steel casting foundry, machine shop, inspection workshop and laboratory workshop. Chile customers appreciated to Great Wall Casting's cast steel strength, product quality and technology, and demonstrate strong intent to place order. Two sides also had discussed for the ball mill casting technology and Chile market.
During the discussion, General Manager of Great Wall Casting has expressed thanks to Chile customer, thanked their long term support and trust. Also he has said Great Wall Casting will use fine management, advanced technology and steady to provide customers highest quality steel products and services.
Chile also said that, as the world's top copper group, they have a very big demand for steel castings, mill parts and other products . They hope to establish a long-term cooperation, seek common development, and expressed heartfelt thanks to Great Wall Casting's hospitality guest, and will introduce Great Wall Casting to more Chile customers.
As leader of the casting industry, the Chile customer's visit shows the Great Wall Casting's technology advantages, also showed our strong pace in the international market. In the future, Great Wall casting will continue adhering the "quality to production, credibility to development" business philosophy, focusing on technology, quality innovation and design, with ultimate pursuit to drive the perfect product and brand building in the world.