Company News
Great Wall Machinery are got attention in Chile, as Premier Li Keqiang will visit Chile
By
Jun 01, 2015 UTC+8
Views:
Tags:

Great Wall Machinery

grinding system supplier
During May 18-26, Premier Li Keqiang will be Chile. This year is the 45th anniversary of two countries established diplomatic relations and the 10th anniversary of the signing FTA.It is also the "Chinese Culture Year"in Chile.China and Chile will further signed the inter-governmental political, economic, financial, cultural, scientific and technological fields cooperation agreements, which provides a convenient political development for the Chinese enterprises.

As China's leading integrated grinding system supplier, Xinxiang Great Wall Machinery took the opportunity of two countries' cooperation, introduce the large-scale grinding equipment to Chile market.It makes great contribution for its future infrastructure and mineral development.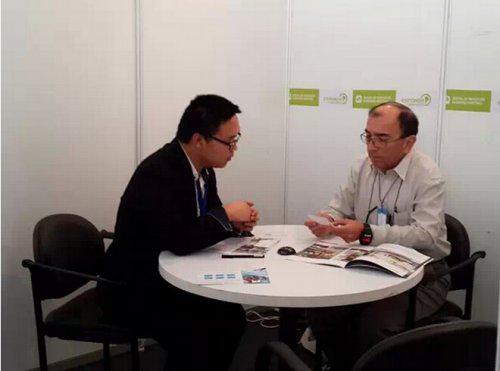 PIC: Xinxiang Great Wall engineers talk with the world's largest copper mine business leader (right)
During the just ended 16th Chile Mining Machinery and Equipment Exhibition (hereinafter: Chile show), Xinxiang Great Wall Machinery's large ball mill, rotary kiln, vertical mill and other equipment with high efficiency, high level of environmental protection advantages have attracted a large number of customers. Within two days, Xinxiang Great Wall has become the hotest exhibitors in the exhibition hall, especially the world's largest copper companies responsiblity came to our booth to discuss.We can see that, the Chinese brands has broken the original "silly, big, stupid" pattern,has successfully promoted to the world-class technology-based fields.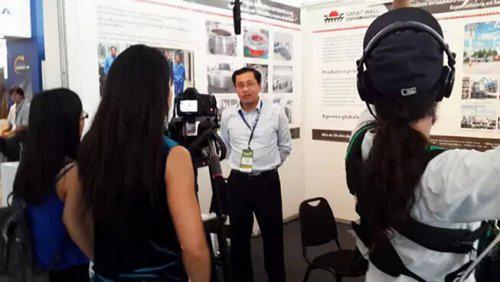 PIC: Great Wall Xinxiang responsiblity accept the interview from Chile exhibition organizers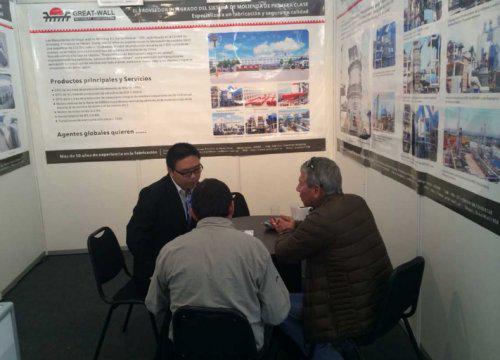 PIC: Great Wall Machinery in Chile exhibition
It is worth mentioning that, with Premier Li Keqiang's visit to Chile, the Chile exhibition organizers held a "Q&A"promotion activities for Chinese exhibitors. Xinxiang Great Wall Machinery representatives was interviewed as the famous brand in China
It can be seen that Xinxiang Great Wall relays on its strong strength, and take the opportunity of political. We must be able to successfully develop the brand to Chile and the whole Latin America. And realized the goal " create an international grinding systems integration supplier".
Xinxiang Great Wall machnery was built in 1958.In recent years, it is famous in grinding and industrial waste treatment. With its strong grinding strength and the perfect "one-stop" service model,Great Wall Machinery quickly open up the international market.