Company News
3.2*13M efficient cement mill price
By
Apr 25, 2015 UTC+8
Views:
Tags:

cement mill price

cement mill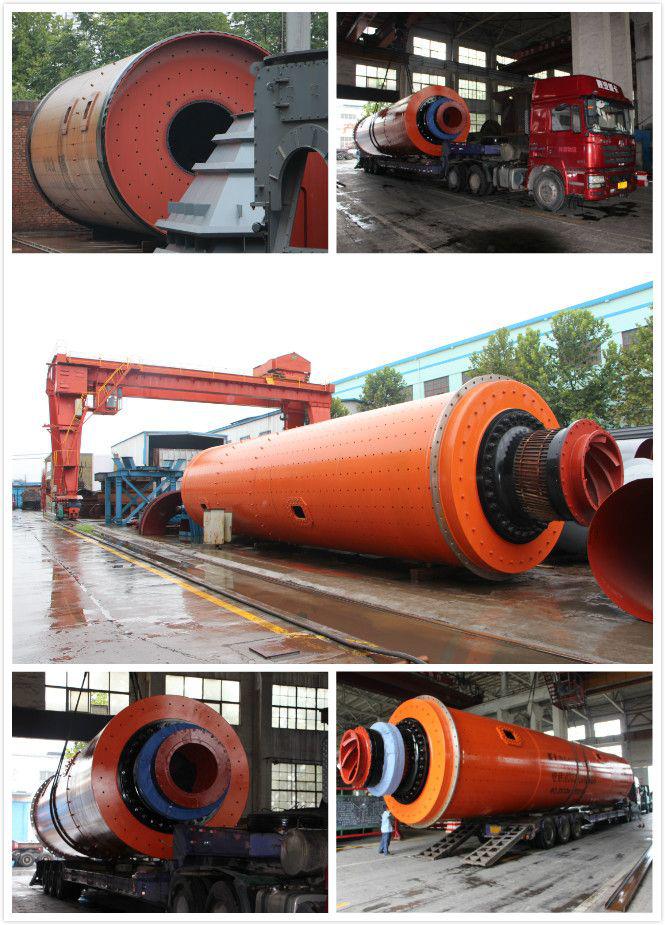 3.2 m * 13 m ball mill is currently on the market the most common plant model specifications, the Great Wall is China's leading mill machinery manufacturer, its 3.2 m * 13 m ball mill can continuous operation for a long time, gain market widely recognized, as our customers request, now φ3.2 × 13m cement mill technical parameters are as below:
Number

Specification

Parameter

1

Equipment model

φ3.2×13m cement ball mill

2

capacity

50t/h(Circle flow ,equip with roll squeezer,ordinary portland cement,

Feeding Size≤2-3mm,Moisture of materiaL≤0.5%

Feeding temperature≤2-3mm, wind speed≥0.5m/s

specific surface area≥320m2/kg)

3

speed

18.4r/min 18.4r/min

4

Number mill warehouse

2warehouse(Warehouse coarse, fine grinding compartment)

5

application

For cement mill

6

main motor

Power: 1600kW, speed: 743r / min, Voltage: 10KW

7

Reducer

Input speed 740r / min, ratio i = 7.15

8

Auxiliary motor

Power: 22Kw, speed: 740r / min

9

Auxiliary gear

Ratio: i = 100, the input rotation speed 740r / min

10

Cooling type

water cooling

11

lubrication

light lubricant

12

weight

218 tons (excluding grinding medai)
3.2米*13m double slide shoe ball mill of Great Wall Machinery is the domestic first mill that has fundamentally resolved the difficulty of " can not run continuously due to overheating of sliding shoe bearing bush at the discharge end"compared with similar product, which therefore won the national practical new type patent No. ZL201020285841.9.
Great Wall Machinery 3.2 m * 13 m double sliding shoe cement ball mill to produce cement, specific surface area of 3300-3800 cm² / g, compared with other products in the same industry, with product fineness, large surface area, hydration quick, quick strength development advantage. According to different requirements, cement mill edge can drive or center drive in two ways, flexible configuration. φ3.2 × 13m cement mill able to show good results, and only parts of its quality higher, the Great Wall of cement mill machinery parts material needed for:
Parts

Texture

1.the main motor

YR1600-8/1430

2.the main gear

JDXX1000

3.auxiliary motor

YEJ225M-8

4.the auxiliary gear

ZSY315-Ⅰ/Ⅱ

5.the cylinder

Q235-C

6.hollow shaft

ZG230-450

7.the large gear

ZG310-570

8.the pinion

40Cr(Quenching)

9.the main bearing

HT250,
HT250,
ZChSnSb11-6

10.liner

wear-resisting alloy steel

11.lubrication oil station

GYXZ-40A
φ3.2 × 13m cement mill structure description:
Mill body is a rotating cylinder, end cap, with a hollow shaft at both ends with the hollow shaft by the main bearing support, the entire mill by drive means 18r / min speed operation, and the impact accompanied by the sound of the left and right about 20mm lumps ground into a fine powder. Compartment plate cylinder body is partitioned into a number of positions, different positions in the right amount of load for grinding materials with different sizes and types of balls as grinding (dry warehouse loading and unloading positions do not grind body), the cylinder wall is also equipped with liners to protect the cylinder from a direct hit balls and balls and sliding friction materials, while improving the state of the ball movement, improve grinding efficiency.