Company News
Great Wall Builds Green Cement Production Line to Reach the Requirements of the Two Sessions
By
Apr 09, 2015 UTC+8
Views:
Tags:

grinding equipment

cement ball mill

vertical cement mill
In the last two sessions, the role of the hot environmental issues, large grinding equipment industry to go green economy and environmental protection road will be more clear. Large grinding equipment are from ball mills with high energy consumption and high emissions to low-power, high-efficiency vertical raw mills. Great Wall Machinery chairman has a long-term strategic vision, he has long been committed to environmental protection, leading workers to begin large vertical mill cement production line equipment development and manufacturing, and he first proposed to provide "one-stop" service EPC project, making the company become the most promising large-scale integrated supplier of grinding equipment.
Great Wall commits to cement, building materials, iron and steel industry environmental grinding equipment manufacturing.
As we all know, the cement ball mill is recognized as a high energy consumption and high emission equipment, the cement plant has already put forward the end of the grinding ball mill and steel ball era, begging to promote the application of a new, efficient, energy-saving vertical mill, vertical mill for cement production as a future mainstream devices, which in terms of energy saving and emission reduction can make a big effect?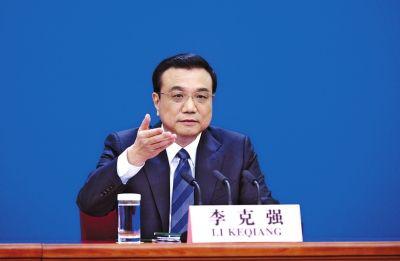 From the comparison of vertical cement mill and cement mill in shows: traditional cement mill integrated power consumption of 110kWh/t around, vertical mill grinding system integrated power consumption can be reduced below to 80kWh/t. If you have 20% of  cement ball mill is replaced by legislation each year, you can achieve 760 million kWh of electricity savings, equivalent to saving 280,000 tons of standard coal,CO2 emissions reduction of 73 million tons. Meanwhile, the vertical mill system not only has low energy consumption, high grinding efficiency advantages, but also it has strong drying capacity, simple construction, suitable large-scale cement production needs.
Henan Bangladesh Power Group chairman during as a guest through the press room, says that we must build a green cement production line, cement focus from "three mill" stage start, will significantly reduce power consumption and emissions. At the same time, we must achieve a high level of automation from cement production to packaging and then shipped out of the whole process of the workshop, to establish a model for the country's energy conservation projects.
It is understood, Henan Bangladesh Power Group is a well-known large-scale cement plant, in order to achieve energy savings in cement production, began the original tube mill technical innovation. Great Wall as the project leader, for Henan Bangladesh Power Group supporting the GRMR53.41 Vertical Raw Mill and successfully run, to bring customers good value for money.
In past ten years, Great Wall Machinery actively responded to the call of the national energy conservation policy in the 2012 Fifth International Summit grinding, deputy general manager of the Great Wall Cement Machinery Co., Ltd. Xinxiang Qiao Zhihong gave you to do the theme "embraced ball era" the report, and actively cooperating with domestic and international development and manufacturing vertical mill senior experts and research institutes, vigorously developing significant energy savings vertical mill and cement production line equipment.