Industry Reports
The price for 200 mesh calcium carbonate vertical mill
By
Feb 26, 2020 UTC+8
Views:
Tags:

The

price

for

200

mesh

calcium

carbonate

vertical

mill
With the further development of the market, the high-capacity and
high-efficiency vertical mill equipmen
t has become the production raising equipment of the mineral powder market, as well as the excellent mill equipment responding to the call of energy conservation and emission reduction. What manufacturers provide 200 mesh calcium carbonate vertical grinding mill? CHAENG as a mill manufacturer has rich experience in providing professional vertical mill equipment to promote the production and consumption reduction of calcium carbonate grinding market and create value in accordance with the processing demand of mineral powder.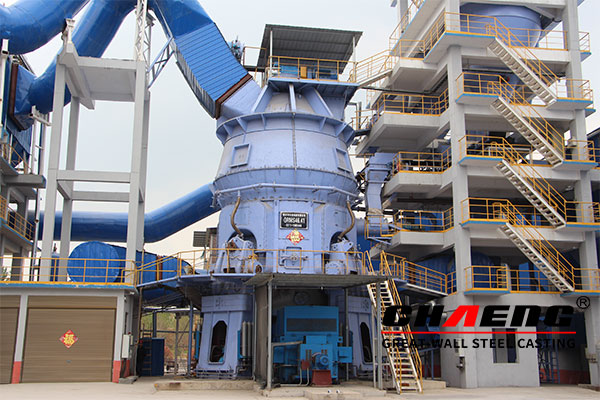 Grinding machine for 200 mesh calcium carbonate powder introduction
Many mills and equipment can be used for only grinding 200 mesh calcium carbonate powder. CHAENG provides
GRM vertical pendulum mill
and GRM improved mill equipment to help grinding 200-400 mesh calcium carbonate powder in the calcium carbonate market, and this mill equipment break through the weakness of tradition mill of low capacity and high energy consumption, it is an ideal mill to improve production capacity.
To improve the production capacity, Hongcheng also provides ideal vertical mill equipment to meet the demand of ore powder processing. Grinding 200 mesh calcium carbonate powder, vertical grinding equipment is easy to maintain, low operation cost, and low comprehensive investment cost, with crushing, drying, classifying, collecting, transportation as one, grinding efficiency is high, power consumption is low, feeding particle size is large, product fineness is easy to adjust, equipment process flow is simple, is wear-resistant material consumption is small, occupies a small area of mainstream equipment.
Performance features: it integrates drying, grinding, grading and conveying. It features high grinding efficiency, low power consumption, large feeding particle size, easy adjustment of product fineness, simple equipment process, small floor area, low noise, small dust, easy use and maintenance, low operation cost, and low consumption of wear-resistant materials.