Industry Reports
Phosphate ore milling equipment-vertical roller mill
By
Jan 04, 2019 UTC+8
Views:
Tags:

vertical roller mill

vertical mill
The vertical mill is a better choice for the phosphate ore milling project. It can process the phosphate ore to 400 mesh fine powder. The single vertical roller mill can reach 9 tons per hour, with less investment and high output.
Wide application of phosphate rock powder: Phosphorus chemical industry includes phosphate fertilizer industry, yellow phosphorus and phosphide industry, phosphoric acid and phosphate industry, organic phosphide industry, phosphorus pesticide and pharmaceutical industry. Phosphorus is a kind of material that must be used in China's industrial and agricultural production. The wide range of its use indicates that there is a considerable application market for investment in phosphate ore milling. It is a good profit project.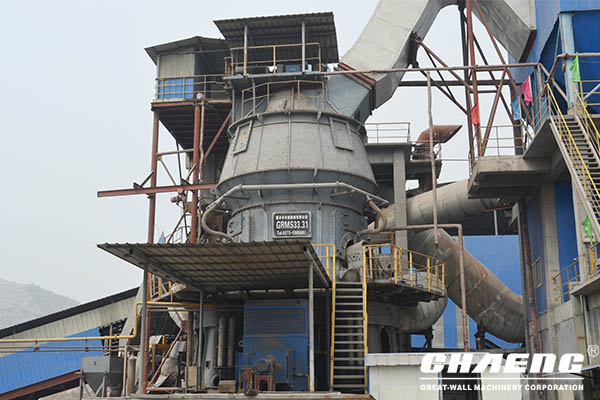 The phosphate rock mill is a good machine for producing 80-400 mesh phosphate ore powder. The vertical mill mill has a feed size of 15-30mm and a yield of 1-9t/h.Chaeng vertical roller mill has high grinding efficiency, low power consumption, large material size, easy adjustment of product fineness, simple equipment process, small floor space, low noise, small dust, easy to use and maintain. Low operating costs and low consumption of wear-resistant materials. Can be widely used in electric power, metallurgy, cement, chemical, non-metallic minerals and other industries, can be used for desulfurization of power plants with lime powder, gypsum, coal, barite, calcite, talc and other materials for grinding.
The vertical roller mill uses a large amount of wear-resistant steel. The grinding roller adopts a new plum frame structure, and the pendulum structure is maintenance-free. The sustainable production is not affected.