Industry Reports
Which manufacturers is better of Heavy calcium powder vertical mill equipment ?
By
May 31, 2018 UTC+8
Views:
Tags:

vertical mill equipment

vertical mill
The processing of heavy calcium rock powder can use the new vertical roller mill made by chaeng, which can quickly improve the processing efficiency and create a considerable profit value. As a leader in the field of grinding equipment manufacturing, chaeng has always been known for its quality and service industry. It is a leader in this industry. In order To meet the demand of powder milling in the heavy calcium stone powder processing industry, chaeng has continued to learn and learn from advanced production at home and abroad. After the process, the successful production of high-quality vertical mill equipment, heavy calcium powder equipment optimization chaeng, according to customer needs, tailored selection program, equipped with a reasonable and reasonable price of vertical mill, welcome to plant customization and selection.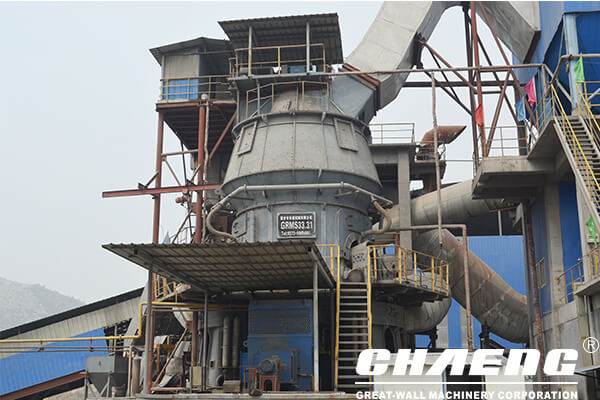 Heavy calcium carbonate, abbreviated as heavy calcium carbonate, it is made from natural carbonate minerals (such as calcite, marble, and limestone) and is an important non-metallic mineral material that is green, energy-saving and emission-reducing, and in line with national sustainable development. In the past 20 years, the market demand has been continuously expanding, and is widely used in industries such as papermaking, plastics, rubber, paints, coatings, adhesives and sealants. As heavy calcium has good industrial performance, wide sources, and low prices, it is increasingly valued by all walks of life. Chaeng always regards creating value for its customers as its core value system, thinking about what customers think and urging its customers to worry, setting up offices and service centers in various regions of the world, shaping a highly skilled after-sales service team and providing customers with services anytime anywhere Provide efficient, fast, high-quality products and services. In order to meet the needs of heavy calcium milling customers, chaeng vertical mill is a high-quality equipment for the traditional technological innovation of the mill equipment. The production capacity is improved and the energy consumption is reduced. It is a new type of vertical mill powder equipment.
Chaeng Calcium-Grade Stone Powder Mill Maintenance-free Grinding Roller Assembly, the highly efficient and energy-saving dust removal system, and the easy-to-maintain drive system greatly enhance the efficiency of use of the equipment and the production efficiency. Compared with ordinary ball mills with the same power, Equipment production capacity is increased by more than 40%, and unit power consumption cost is saved by more than 30%. It is an ideal choice for heavy calcium processing. The price and selection of heavy calcium vertical mill need the close cooperation of customers in order to ultimately produce more in line with the development of the industry. With high-quality milling equipment, every customer of heavy calcium milling needs to provide relevant requirements such as material fineness, production capacity, and customer site, so that we can design a more scientific and reasonable selection scheme for your customers on the spot.