Industry Reports
Chaeng steel casting girth gear for ball mill
By
Sep 27, 2017 UTC+8
Views:
Tags:

girth gear

steel casting girth gear
CHAENG steel casting girth gear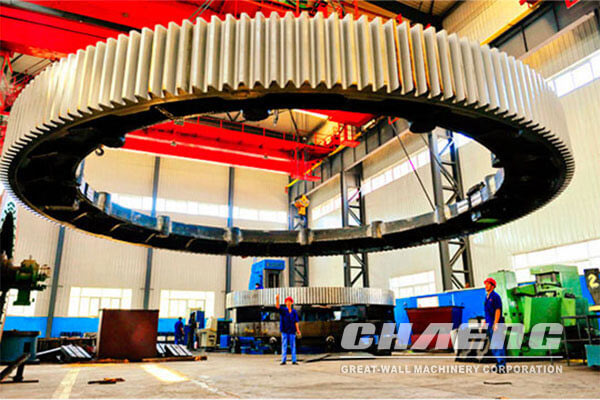 In the grinding process of metal mines, ball mill is plays an important and irreplaceable role, and the girth gear is rotating device of ball mill, playing a big role in long term stable operation of ball mill.
CHAENG is a professional steel casting girth gear in China, providing custom services for large girth gear with the single weight of more than 1 ton according to the needs and drawings of users. As long as you provide drawings, we can provide you a satisfactory product. When CHAENG receives order requirements from a user, we will conduct in-depth exchanges with the user, and optimize the drawings according to the information provided by the user, to ensure the girth gear not only can have good performance, but also can meet user's demand better.
CHAENG steel casting girth gear has the following advantages:
1. Adopt special heat treatment technology to improve the structure optimization, the hardness, and enhance the wear-resistant and anti-impacting performances.
2. Adopts high strength steel materials.
3. Optimize girth gear based on the operation characteristics of the rotary kiln and ball mill, to ensure the stability of the girth gear during the long time operation and extend its service life.
4. Great Wall Steel Casting has large production capability in steel castings, so we can provide girth gear with short cast period and large amount.
Welcome all friends to consult us at any time you need!