Company News
CHAENG Novel Coronavirus prevention and control manual
By
Feb 05, 2020 UTC+8
Views:
Tags:

coronavirus

Coronavirus prevention and control manual

CHAENG
Epidemic is the order, prevention and control it is our responsibility. In the face of the coming business resumption of work, how to prevent and control the Novel Coronavirus better is the critical priority. But now, on the eve of starting t work, in order to prevent and control the Novel Coronavirus better, CHAENG firmly carried out the Novel Coronavirus prevention and control policy of the Party and Government, positively took social responsibility, deployed work of prevention and control Novel Coronavirus, completed the mechanism and measures. At the same time we also ensured the implementation of decisions by strong executive force, make sure our employees safe and healthy, which can help to win the battle of preventing and controlling the Novel Coronavirus.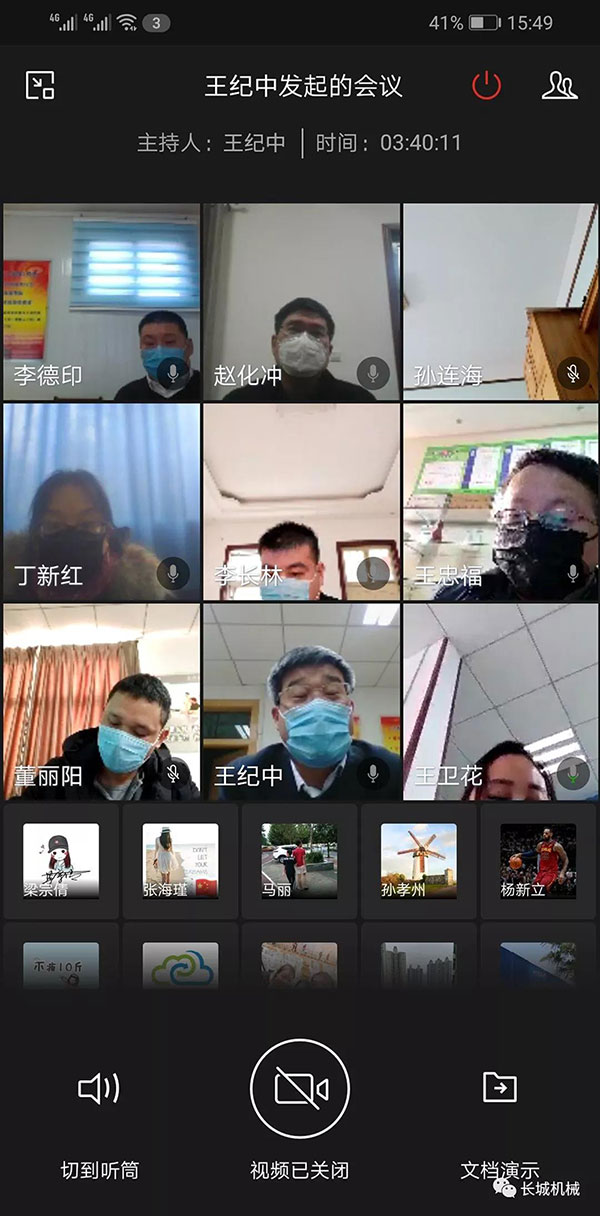 Picture: Chairman Wang Jizhong organized and hold video conference to prevent and control the Pneumonia Caused by Novel Coronavirus
Fighting against the Novel Coronavirus, CHAENG is deploying completely
1. Setting up the special team for epidemic prevention and control. We should make the prevention and control plans seriously, co-ordinate epidemic prevention and control work, to ensure all the goods and materials and measures to be put in place.
2. Investigating our staff's health condition by the online questionnaire survey. We should require direct or indirect contacts to report to the company and stay at home in voluntary isolation actively. Also we should set up the key monitoring personnel file, track their temperature and physical condition, to make sure safety form the source.
3.Promoting epidemic prevention knowledge to the staff. We should have a right cognition to the Novel Coronavirus, neither despise nor fear it; we should also take action in place and protect ourselves in every step.
4.Safeguarding the protective supplies. We should make sure all the protective supplies are out in place, such as: thermodetector, surgical mask, disinfectant, ethyl alcohol, sprayer and so on.
5.Disposing the discarded masks. We should put special trashes in every area to collect the masks intensely, and then disinfect and destroy these masks.
6.Disinfecting the public area. We should regularly disinfect the factory, workshop, office area, restaurant toilet and so on.
Notice: the ethyl alcohol is inflammable, when we use it we should be far away form the fire. When spraying the alcohol in the enclosure space, there must be no fire within 10 minute, also there must be no electric heater and no person smoking.