Company News
Chaeng is committed to becoming a domestic first class industrial waste slag utilization comprehensive service provider
By
Oct 26, 2018 UTC+8
Views:
Tags:

slag mill

slag grinding mill
With the intensification of environmental protection taxes and environmental protection issues, the comprehensive utilization of industrial wastes such as slag, steel slag and nickel slag is imminent. On October 29, Chaeng will hold the "Technology Exchange Conference on Industrial Waste Recycling in 2018" during the 60th anniversary celebration, and invited Kong Xiangzhong, executive vice president of China Cement Association, and Professor Ni Wen, professor of Beijing University of Science and Technology, China Industry experts such as the slag king Wang update and attended, sharing new ways and new technologies for the comprehensive utilization of industrial waste.
In recent years, chaeng is based on the protection of the ecological environment, with the goal of developing a circular economy, relying on the company's 60 years of equipment research and development, manufacturing advantages and industrial waste recycling comprehensive utilization of technology accumulation, around the "steel plant industrial waste comprehensive utilization" The use of advanced technology in the industry to carry out research and production of green building materials and industrial waste residue comprehensive utilization and research and development of equipment, processing more than 50 million tons of industrial waste annually, turning industrial waste into waste, and promoting national green building materials and industry with practical actions. Comprehensive utilization of waste residue resources.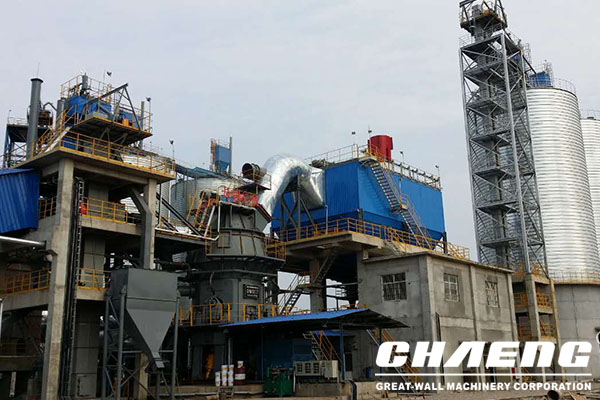 As a blending material, slag powder can be used in the production of cement and concrete. It can replace 20%-30% of cement in concrete and cement products for various purposes. It not only meets the development trend of energy saving and emission reduction in building materials industry, but also realizes steel. The goal of plant waste residue and waste gas reuse has significant economic and social benefits.
Technical advantages:
1. Advanced equipment: The world's most advanced vertical roller mill is used as the host equipment, and the equipment specifications and types are complete.
2. Energy saving and environmental protection: The electricity consumption per ton of mine powder system is more than 15% lower than that of competitors' competitive products, reaching the international advanced level;
3. Experienced: It has undertaken the construction of more than 100 slag micro-powder production lines at home and abroad, such as Shanghai Baosteel, with numerous cases and rich experience.
4. Short delivery time: With strong casting and processing capacity, the construction period of the whole mineral powder production line can be shortened to 4-6 months, which is 1 to 2 months faster than the domestic industry.
Steel slag powder production line general contracting project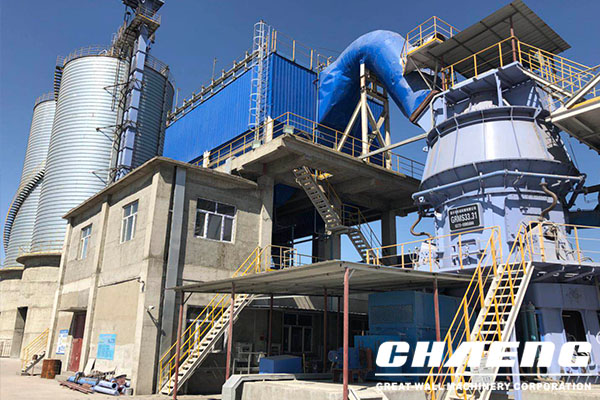 Steel slag has a large inventory and complex composition, which has always been a big problem that plagues steel companies. In recent years, through continuous research on steel slag, it has been found that steel slag powder can be used as a blending material in concrete to improve its performance, making concrete more compact, low void ratio and good durability. It can also be used as a mixed material to save clinker and improve long-term strength in cement production.
As a professional industrial waste slag grinding comprehensive service provider, Chaeng uses vertical roller mill as the main grinding equipment for the raw material characteristics of steel slag, and grinds the steel slag comprehensively to help steel enterprises achieve zero discharge of steel slag.
Technical advantages:
1. Has independent patents and reliable performance. It has its own patented technology in pre-grinding, grinding and post-grinding iron removal. It can adapt to the characteristics of poor grind-ability and high iron content of steel slag, and the equipment runs smoothly.
2. High yield, good quality and more economical. GRMS slag vertical mill adopts unique roller sleeve and lining plate. The steel slag powder produced has high fineness, and the finished product has a specific surface area of ​​450-550 m2/kg or more. It has good activity and is suitable as cement active mixed material and concrete admixture.
3. Advanced technology and better energy saving effect. Using advanced vertical grinding technology, the electricity consumption per ton of steel slag micro-powder system is 20% less than conventional process. At the same time, the entire production line adopts the DCS central control system, which is highly automated and easy to operate.
Nickel/ manganese / vanadium titanium slag and other powder production line project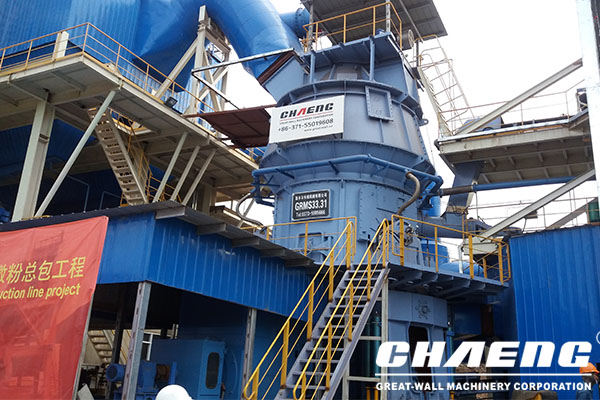 Nickel slag, manganese slag, vanadium-titanium slag, etc. are industrial wastes generated during smelting processes such as ferronic ore, vanadium-titanium ore, and the stock is huge, and the comprehensive utilization rate is low. Chaeng and well-known experts have carried out technical cooperation and used the company's industrial waste powder research center at home and abroad. After extensive experimental research, it has been shown that nickel powder, manganese slag, vanadium-titanium slag and other fine powders obtained after grinding treatment have certain potential activity, which are used as a blending material in concrete, and can effectively reduce the cost of concrete and achieve both economic and environmental benefits.
Technical advantages:
1. Raw material testing: According to the characteristics of raw materials, provide customers with reference application formula to improve product utilization value.
2. Advanced process equipment: For the characteristics of poor wearability of materials such as nickel slag, the vertical grinding process is adopted, and the output is high and the system energy consumption is low.
3. The finished product has good effect: the specific surface area of the finished product is ≥420m2/kg, which can effectively stimulate the potential activity of nickel slag, vanadium and titanium slag, etc.