Company News
Product advantage of chaeng vertical roller mill
By
Aug 23, 2018 UTC+8
Views:
Tags:

vertical roller mill

vertical mills
Product advantage of chaeng vertical roller mill: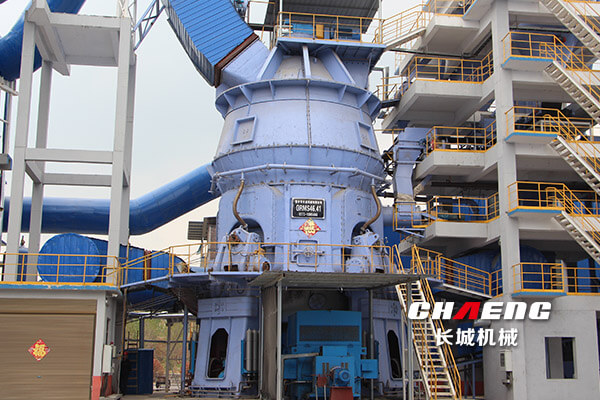 1. Advanced technology: draw on the German Loesche vertical grinding mill technology, more than 20 national patent guarantees.
2. Energy saving and environmental protection: The grinding part adopts the structure of flat pan cone roller, which has high efficiency and low energy consumption, and can reduce electricity consumption by more than 30% compared with the traditional ball milling process;
Grinding, drying and powder selection are all done under the negative pressure inside the mill, and the equipment has good sealing performance and little dust pollution.
3. Easy adjustment: The system adopts DCS central control system, all operation parameters can be adjusted in the middle control, the system response is fast, and the operation is simple and easy;
The combined high-efficiency cage type powder separator with dynamic and static combination has strict fineness control of the finished product, and the fineness of the finished product can be adjusted freely according to the demand.
4. Convenient maintenance: With the turning device, the vertical grinding roller can be easily turned out of the grinding machine for easy maintenance.
5. High operating rate: Continuous optimization of hydraulic system, lubrication system, wear parts and other design, can effectively extend the service life of wear parts, reduce vibration, and make the equipment operating rate as high as 95%.
6. Saving investment: integrating grinding, drying, powder selection and transportation, the equipment process is simple, the floor space is small, and the investment in civil construction is low.