Company News
Large alloy steel casting manufacturer - Chaeng large Cast Steel
By
Apr 17, 2018 UTC+8
Views:
Tags:

steel casting manufacturer

Chaeng
In fact, the steel casting is based on iron and carbon as the key materials, casting alloy, the content of cast steel is about 0-2%.
The alloy cast steel is the alloy steel used for the cast steel. The use of a variety of micro-alloying technology, improve the quality of metallurgy, reduce the carbon content of the cast steel, it has a strong toughness, can withstand external resistance at any time, easy to wear. In addition to trace amounts of carbon, alloy steels also contain high chromium, molybdenum, vanadium, and other alloying elements. So its hardness is very hard, ranging from HS55-70. Alloy cast steel can be divided into two categories: low alloy steel and high alloy steel. It is mainly used for gears, hydraulic cylinders, turbine rotors, petroleum, chemical fiber and food equipment parts.
Chaeng Cast Steel is a large-scale cast steel base in the north of Henan Province. It specializes in casting large steel castings, including carbon steel, manganese steel, and high-alloy steel castings. The company integrates R&D, production, processing, and supporting with 5-150 tons of steel castings, annual production capacity of more than 30,000 tons.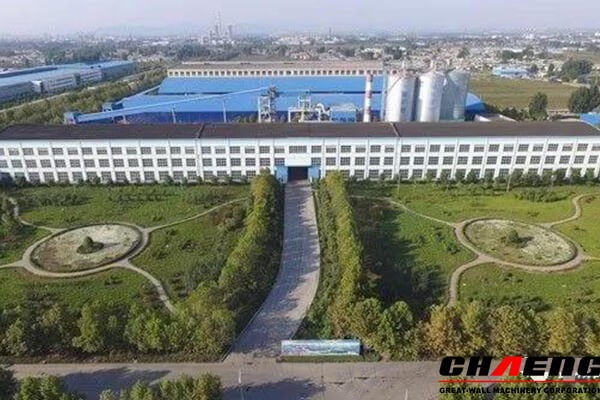 Advanced production equipment
There are two 60t alkaline electric arc furnaces; two (7mx12m and 5mx7m) fully computer-controlled gas-fired heat treatment furnaces; one large-scale trolley-type automatic blasting shot blasting machine; and one machining (group) center (TK6920 CNC boring and milling machine) 5 sets, 13 sets of 3.15M~8M double-column vertical lathes (group), 1 set of 120x3000 heavy-duty coiling machines, 6 sets of φ1.25m-8m hobbing machines (group); 8 sets of various types of submerged arc welding machines All kinds of quenched and tempered electric furnace 6 sets; all kinds of lifting equipment 22 sets, the largest lifting capacity of 200T.

Complete inspection and quality assurance system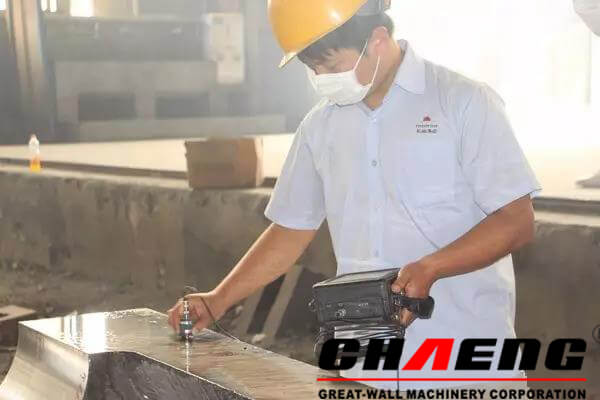 Follow the GB 2 level inspection standards and implement a 360° non-destructive testing system, including OBLF GS-1000 direct reading spectrometer, carbon-sulfur analyzer, three-element analyzer, mechanical performance testing machine, impact testing cryogenic tank, impact testing machine, UT, MT detection equipment. In 2009, the company took the lead in passing ISO9001:2008 quality management system certification in the same industry. In 2016, the company successfully passed the environmental management system certification, occupational health and safety management system certification, and safety production standardization certification.