Company News
Shanghai Casting Expo 2017 (CSFE) - CHAENG Looking Forward to Your Visit
By
Nov 15, 2017 UTC+8
Views:
Tags:

Shanghai Casting Expo 2017 (CSFE)

CHAENG
The 13th China (Shanghai) International Casting Expo (CSFE)
will be held in Shanghai New International Expo Center on Nov 20-22, 2017.
CHAENG
(Great Wall Steel Casting) will attend the great exhibition bringing its main steel casting product:
slag pot
, girth gear, vertical mill grinding roller, kiln support roller, kiln tyre, and so on. Look forward to meeting with you at booth C079.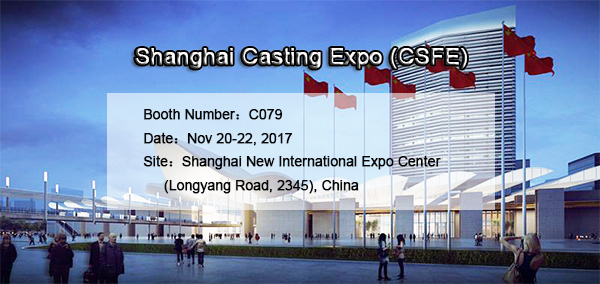 CSFE has been success fully held 12 times since it was founded in 2005, and its exhibits include castings, casting molds, casting materials, casting equipment and casting auxiliaries and so on. CSFE has developed into one of the most professional and the most authoritative exhibitions with high specifications and high-level in casting industry. The previous exhibition brought together 312 outstanding enterprises from 20 countries and regions, this time the CSFE will has a greater scale.
Great Wall Casting Steel Casting R & D, production, processing and supporting as one, mainly produces single-piece products 120 tons of carbon steel, manganese steel, high alloy steel castings, the annual production capacity of more than 50,000 tons, is China Foundry Association, Henan Foundry Association member units, is the first batch of Henan Province, "Foundry industry access conditions," the announcement of the enterprise, is a large castings in northern Henan production base.
CHAENG integrates business of R & D, production, processing and parts supporting, and mainly manufactures castings (1-150T per piece) of carbon steel, manganese steel, and high alloy steel, with more than 50,000 tons of annual production capacity. CHAENG is the member of China Casting Foundry Association and Henan Casting Foundry Association, is one of the first enterprises which are announced to accord with "Foundry Industry Access Conditions" by Henan province government, and is the large steel casting base in the north area of Henan province.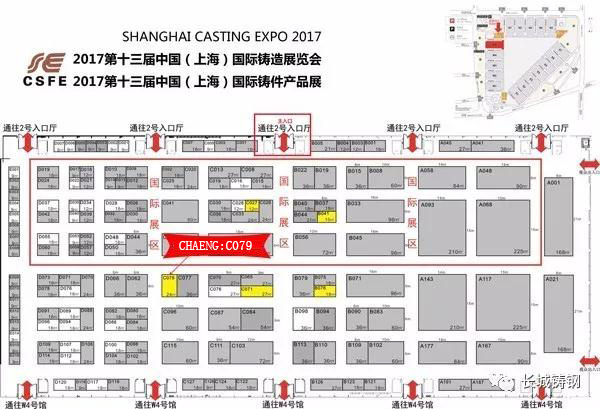 The exhibited products of CHAENG have two highlights: high quality and various types.
1. High quality
CHAENG has been specialized in steel casting for over ten years. It has advanced production equipment and complete testing & quality assurance system, follow the Level-2 national flaw detection standards, and execute the 360° all-round non-destructive testing system, so as to build a solid foundation for the production of high-quality steel castings.
2. Various types
CHAENG steel castings cover five large industries of building materials, metallurgy, ceramics, forging and construction. CHAENG can supply large steel castings and high manganese steel wear parts for vertical roller mill, ball mill, rotary kiln, ceramic press, friction press, crusher, rolling mill and forging machine.
CHAENG always adheres to the concept of "use quality to win reputation, use services to develop market", and is committed to all kinds of large castings processing and casting. The steel castings of CHAENG have been exported to more than 50 countries and Region such as the United States, Russia, India, Germany, etc. and won a high market popularity and reputation.
CHAENG sincerely invites all friends in the world to visit the booth C079, for communication and cooperation!