Company News
CHAENG production vertical roller mill product
By
May 09, 2016 UTC+8
Views:
Tags:

vertical

roller

mill

product
Vertical roller mills are large grinding machines developed, designed and manufactured by CHAENG,CHAENG vertical mills feature a rational and reliable structure as well as an advanced process that combines drying, grinding, separation and conveying, which is suitable for grinding materials of different types and sizes.CHAENG vertical mills are widely used in industries such as cement, power generation, metallurgy, chemical and coal processing.A Vertical mill consists mainly of motor, planetary gearbox, grinding table, grinding rollers, rocker arms, mill stand, mill housing, separator, water spray unit, pressure device, lubrication system, and rocker arm sealing.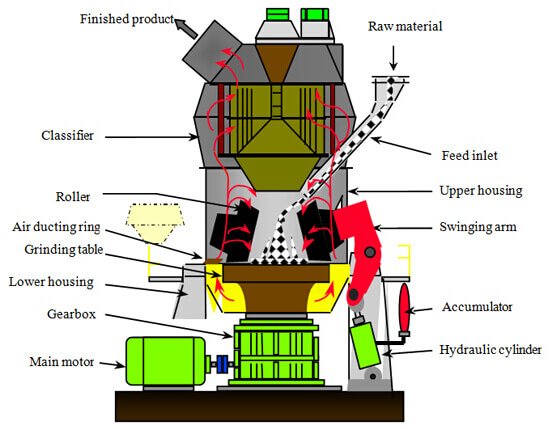 Rollers can be lifted and lowered automatically, thus the mill can be easily started with materials.Welded arc plate is used for sealing. Due to its uncomplicated structure, it is reliable in operation and provides for a good sealing effect.A centralized oil circulation system is applied for the lubrication of the roller bearings, which ensures the bearings to run at the most suitable temperature and with clean oil so that a long service life is achieved.A mechanical restraining device prevents friction and collision between rollers and the grinding table.A hybrid separator is used to improve separating efficiency.The hydraulic roller swing-out device provides for ease of maintenance.Low operation pressure of the hydraulic system reduces potential oil leakage and mill vibration, providing for smooth operation and reduced maintenance.
CHAENG can provide vertical roller mill,it is can grinding all kinds of material,such as coal , raw material , cement , slag and so on.if you have ang need for the VRM vertical roller mill,please contact online or leave your contact information,we will contact with you as soon as possilbl.