Company News
Great Wall Machinery kiln including cement kilns, metallurgy chemical kiln and lime kiln
By
Jan 14, 2016 UTC+8
Views:
Tags:

cement vertical mill

raw vertical mill
With the improvement of environmental protection efforts and environmental features gradually clear up the rotary kiln.
First, the rotary kiln Category:
Rotary calciner kiln means (commonly known as rotary kiln), mainly distinguished from the shaft kiln. Rotary kiln equipment belonging to the building materials category, is currently the most mature technology and the most advanced firing equipment.
Rotary press processing materials can be divided into cement kiln, metallurgy chemical kiln and lime kiln.
1.The cement kiln is dedicated calcined cement kiln cement clinker, Nissan 5000 tons of cement kiln production line that is its capacity of 5,000 tons per day, only large cement kiln grinding equipment manufacturers produce only so much strength cement kiln, and Xinxiang Great Wall Machinery is the field's most dazzling star.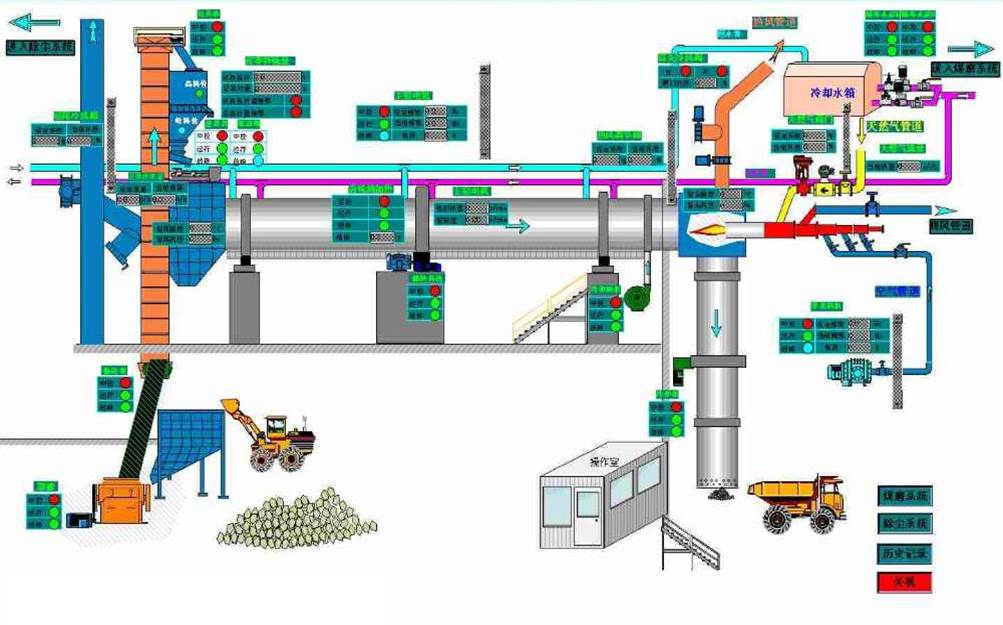 2.metallurgical and chemical kiln is mainly used in metallurgy industry, iron and steel plant depleted iron ore magnetic roasting; chromium, nickel ore roasting; refractories plant ore and metallurgical roasting high aluminum roasting clinker, aluminum hydroxide; chemical chromium ore roasting and chrome ore and other minerals. Great Wall Machinery demand for metallurgical industrial production, can provide a minimum capacity of Nissan 200 tons of metallurgical rotary kiln.
3.environmental protection lime kiln, namely active lime kiln, lime kiln for baking active lime steel mills, ferroalloy plant used and the light burned dolomite. Great Wall Machinery Guangxi customer construction of an annual output of 400,000 tons rotary kiln production line at the end of 2015 has been successfully installed, ready to enter the trial operation stage, welcome to the field visit.
Second , What is a rotary kiln production line?
Rotary kiln production line is usually refers to all relevant facilities including rotary kiln, including through a series of production processes raw materials processed into the finished product pipeline process. Mainly includes:
1. The raw material grinding and storage systems, including: stacker and reclaimer (material library, coal shed), coal mill, raw vertical mill feed, belt conveyors, crushers (raw material crushing) and the like.
2. The rotary kiln calcining system, namely the rotary kiln.
3. The finished grinding system, comprising: a preheater furnace exploded, cooler (cooler), cement mill (cement vertical mill), separator, oil station (lubrication equipment).
It is worth mentioning that the Great Wall as a domestic first-class mechanical grinding equipment, burning equipment manufacturers, for customers from design, manufacture, installation, commissioning, training and other "one-stop" EPC turnkey services through the rotary kiln production line equipment by calculating the theoretical, scientific configuration, give full play to the characteristics of the rotary kiln process for our customers quality construction projects.