Company News
Great Wall Machinery Cement Equipment Sparks the 2rd China-Russia Expo and the 26th Harbin Trade Fair.
By
Oct 29, 2015 UTC+8
Views:
Tags:

2rd

China-Russia

Expo

,

Great

Wall

Machinery

Cement

Equipment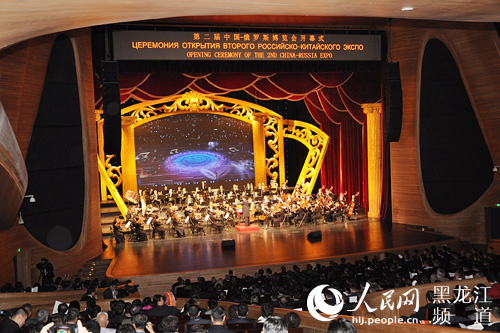 At present, the second China-Russia expo (the 26th Harbin Trade fair) is opening at New Build Harbin Grand Theatre. Vice prime minister of state department, Wangyang, and Rogozin, the vice prime minister of Russia Federation, attend the opening together. China-Russia expo is successfully hold in the exhibition sports center of Harbin. Numerous visitors come and attend in the expo site. The products of Ball mill, Vertical roller mill, grinding roller, grinding table, slag pot and other steel castings are showing in the expo and attract many visitors come to the booth for more information.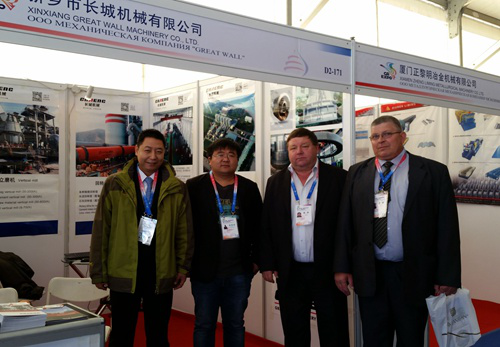 Pic: Take Photos with customer
The customers of this expo, mostly, are in the high position. It is said that there are visitors from 103 countries to attend the expo. The total exhibition area is 86000 m2, the main hall is 36000 m2, total 1279 exhibitors attending in it. Great Wall Machinery promote service of "free to your design", "4 new kind of equipment", "5% discount for the visitors", "100% EPC service", which attract so many Chinese visitors. And most of them express the requirement to go the XINXIANG GREAT WALL MACHINERY CORPORATION for inspection. Welcome Visit us at your convinent time.
As the China first-rate Integrated Service Supplier of Grinding System, Great wall machinery Take the market opportunities In exploring international cement equipment and large steel castings market. In This exhibition, we attach great importance to cooperate with the Russian customers, make full use of our advantages, and make contributions to The friendship between China and Russia.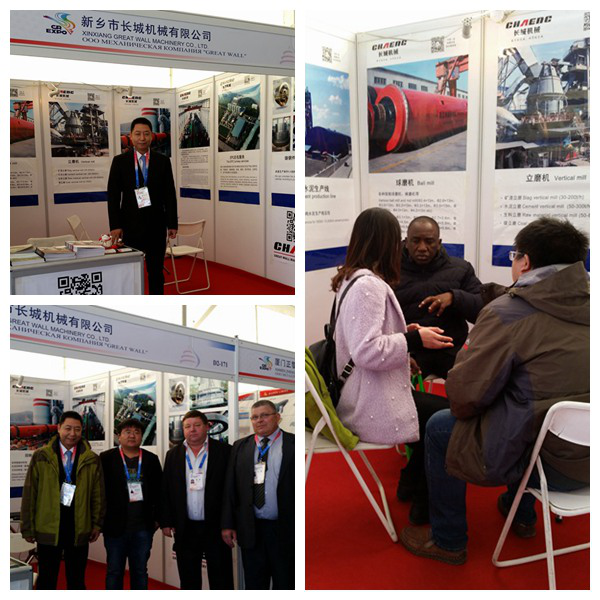 It is said that the 2nd China-Russia fair (The 26th China Harbin international economic and trade fair) Organized by MOFCOM, People's Government of Heilongjiang Province, Russia's federal ministry of economic development, Ministry of trade and industry of Russian federation. Is currently the only one in China with other countries to do mechanical exhibition at the national level.
During the fair, All departments and industries between China and Russia will hold Round table seminar, Commend Conference, Project docking meeting, To deepen understanding, promote friendship, enhancing mutual trust, expand consensus, to lay the good foundation for the cooperation in the future, Provides the communication opportunity for A large number of heavy equipment enterprise like Great Wall machinery, Wish this fair come to a successful conclusion.