Company News
Prolong Vertical roller mill parts service life's method
By
Jul 13, 2015 UTC+8
Views:
Tags:

vertical

roller

mill

spare

parts
Here are five points as to how to prolong lifespan of vertical roller mill spare parts including grinding rollers, grinding tables, liners, etc. We make a summary as follows.
Point one is material choice. Different materials will cause different abrasions for grinding rollers, grinding tables and liners. Materials with more impurities, or higher hardness will cause greater abrasion, also if material moisture increases, the spare parts abrasion will be more, so it is necessary to choose the suitable material.

Point two is even material feeding. The material hardness should be considered carefully when deciding the material size. Normally speaking, the comparatively hard material below 3cm diameter will be good for machine.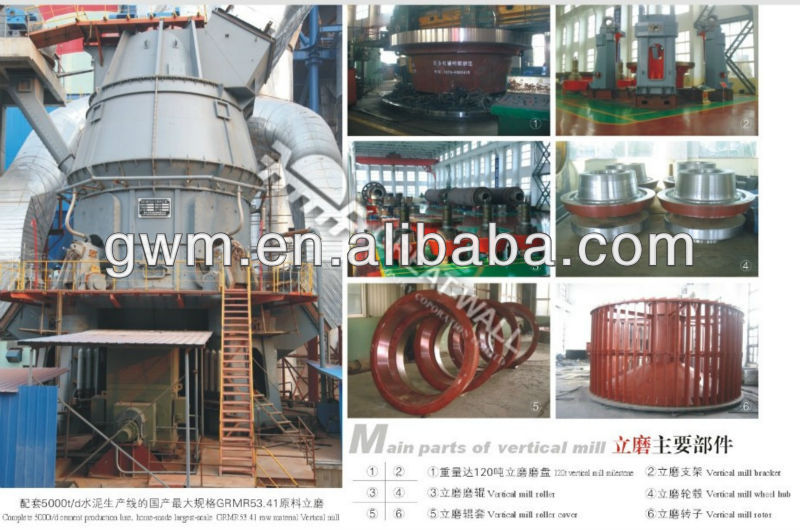 Point three is the forbidden of metal into vertical roller mill. When necessary, there should be an iron-remover before materials going into the mill to avoid metal's damage to spare parts.
Point four is the timely replacement of spare parts. Open the movable cover when checking the machine, and replace the spare parts when necessary. Move the main shaft before starting the mill to check whether there are abnormal noises. Deal with it once notice something abnormal to avoid low-efficiency operation.
Point five is the check of rolling bearing within the roller cover. Clean the rolling bearings when replacing the grinding rollers and replace the broken spare parts in time.