Industry Knowledge
Hot Sale steel Cast Melting Slag Pot for Steel Plant from Great wall
By
Apr 16, 2015 UTC+8
Views:
Tags:

Cast Melting Slag Pot

slag pot for steel plant

steel plant casting
Hot Sale steel Cast Melting Slag Pot for Steel Plant
Product Description
In the metallurgical and melting fields, a ladle is a vessel used to transport high temperature metal or pour out molten metals. Usually it has three different types, for example, casting ladle, transfer ladle, treatment ladle. Ladles are normally rated by their working capacity rather than by their physical size.
SLAG POT here is a load-bearing device whose sole purpose is to collect molten or solid slag generated during metallurgical or chemical processes, to retain it during transport and to deposit it at a place of disposal.
We manufacture the product according to the customer's requirement.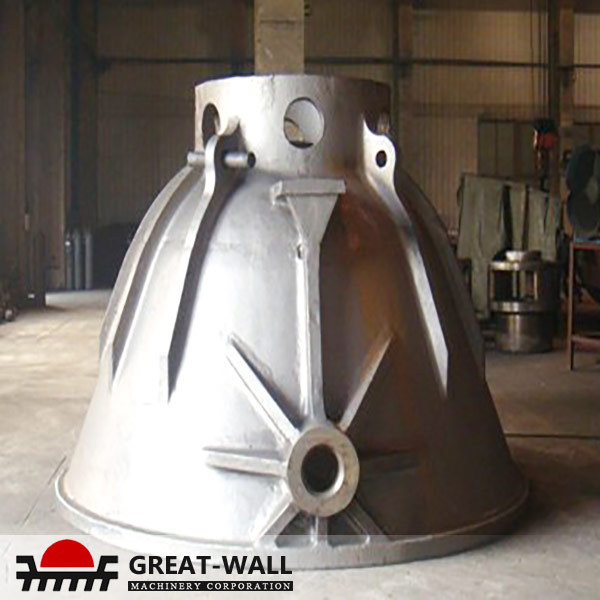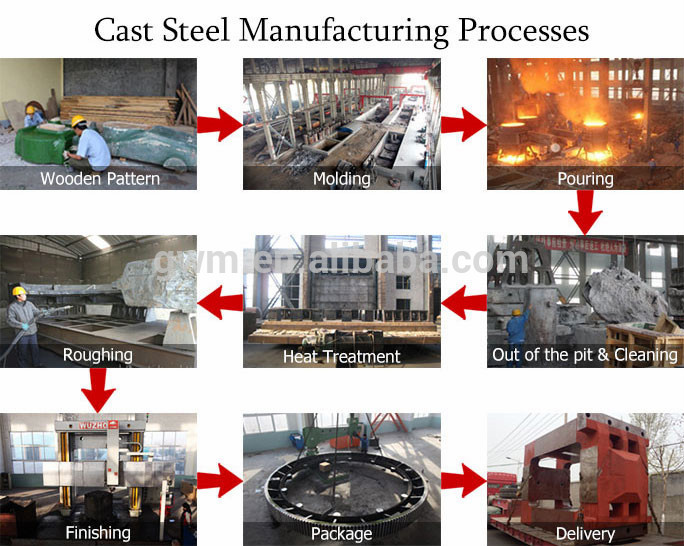 Technical Parameter
1. Material: GS 16Mn5 DIN 17182, Carbon steel, Carbon Steel, Alloy Steel, Heat Resistant Steel, Stainless Steel, High Manganese Steel, Copper alloy, Aluminum alloy, Hastelloy Alloy, Iron
2. Standard: AISI, ASTM, JIS, BS, DIN, ISO, EN
3. Surface treatment: Shot blasting, Polishing, Galvanizing, Chrome plating, Nickel plating, Passivation, Powder coating, Painting.
4.Technology: Arc furnace smelting; furan resin sand process, CNC machining center, etc. Slag pots are available with capacities of 30 - 1050 cubic feet. Finished weights range from 5 - 75 tons. Our slag pots are utilized in many applications including BOFs, AODs, Electric Arc and Blast Furnaces, and nonferrous refineries for the melting of magnesium and copper nickel smelting.
Pots can be filled to capacity with up to 1649º C slag.
5. Testing:
Item

Unit

USA

Europe

Tensile strength

psi

>60000

>65000

MPa

>414

>448

Yield strength

psi

>30000

>35000

MPa

>207

>241

Elongation

%

>24,0

>35,0

Reduction of area

%

>35,0

>40,0
Our Services
We have full set of quality control system to guarantee best product quality. Depends on the products, we make different item testing plan, different manufacturing procedure and provide certified lab mechanical testing.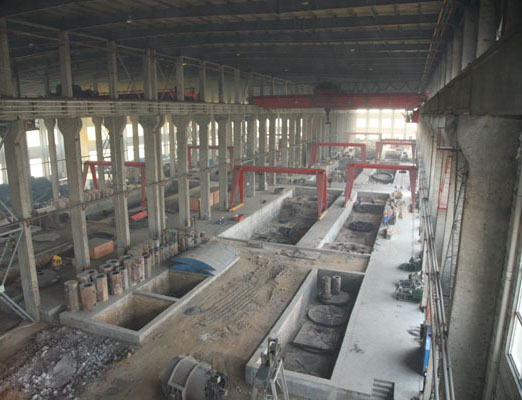 Company Information
Xinxiang Great Wall Machinery Co., Ltd was built in 1958. Covering an area of 330,000 square meter and having more than 1,100 employees, the company has a total asset of RMB 450 million and has passed through ISO9001:2008 quality management system certification, possessing the experience of equipment manufacturing for more than half a century, has formed the perfect operation and management system in design and development, product manufacturing, market promotion, equipment installation and after sales service.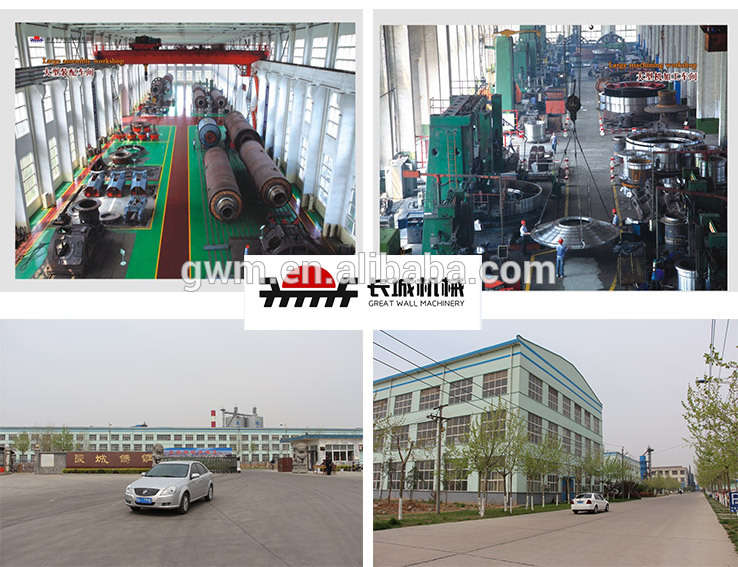 Products & Workshop Display