Industry Knowledge
Raw Meal Ball Mill Machine
By
Apr 14, 2015 UTC+8
Views:
Tags:

Ball Mill

Raw Meal Ball Mill
Introduction of Raw Meal Ball Mill for Cement
The Raw Meal Ball Mill for cement are often used in the cement production line to make the steel slag into granulated blast-furnace slag powder, which is usually used in concrete in combination with Portland cement as part of blended cement. It is widely used in the cement industry, Iron and Steel industry.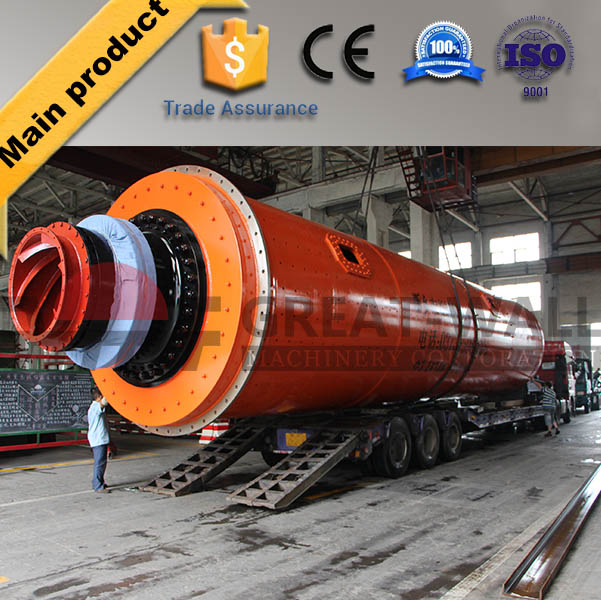 Working principle for Raw Meal Ball Mill
This machine is a skeleton pattern ball mill with horizontal cylindrical turning gear, drive by outer gear and two hoppers. The material goes to the first hopper after the spiraling by the quill shaft from the feeding equipment. The hopper has ladder sheathing or corrugated sheathing with steel balls inside, which will fall under the effect of centrifugal force by barrel turning to ram hard and grind material. After the kibbling in the first hopper, by monolayer partition panel, the material will enter the second hopper, which has plane scale board with steel ball inside to grind material. The powder material will be discharged from the grid plate to finish the grinding.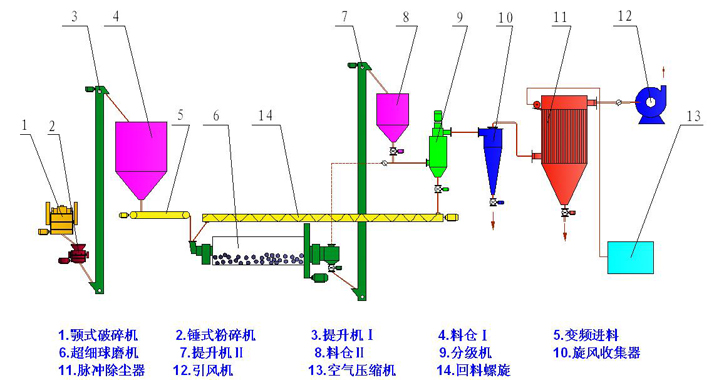 The feature of Raw Meal Ball Mill
Strong adaptability to raw material

Continuous production

Large crushing ratio

Easy to adjust the size of the products

High wear resistance, impact resistant

More convenient operation

High gear bending strength

Good lubrication, reliable operation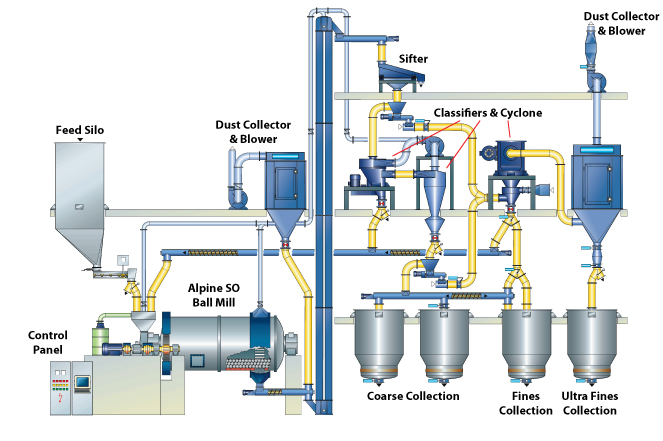 Data of Raw Meal ball mill
Model (m)

Output (t/h)

Rotate Speed (r/min)

Feeding Ganularity (mm)

Grinding Media Load (t)

Effective Volume (m³)

Motor (kW)

Weight (t)

Φ2.4×7.5

21-23

20.4

≤25

37.5

29.5

475

76

Φ2.4×10

30

20.4

≤25

50

39

570

94

Φ2.6×8

20-24

19.57

≤25

52

38.1

630

97

Φ2.6×9
(closed-circuit)

42

19.57

≤25

58

42.7

710

125

Φ3.0×9

28-32

18.3

≤25

78

57.4

1000

150

Φ3.4×7.5

60

16.9

≤25

80

58

1000

167

Φ3.8×7.5

90

17

≤25

95

91.8

1600

218
(excluding motor)

Φ4.0×9

120-140

16

≤25

140

106

1800

269

Φ4.6×10+3.5

190

15

≤25

190

177

3550

352
(excluding driving parts)

Φ4.6×10.5+3.5

210

15

≤25

200

185

3550

358
(excluding driving parts)
our service
1.Pre-sales Service
Offering comprehensive technical and business consultation services;
Proposing th e most suitable scheme and equipment for our clients;
Designing and fabricating targeted products according to the special requirements of clients;
Training periodically high qualified service technician.
2.After-sales Service
Highly inspecting equipments in every working procedure, quality comes first;
Fast & Safe Delivery;
Assisting our clients for foundation construction of equipments;
Dispatching engineers to install and debug equipments;
Training the first-line operators on site;
Regularly visit clients to solve production problems;
Providing life-long maintenance service;
Providing technical exchanging;
Company Information
Xinxiang Great Wall Machienry Corporation, establelished in 1958, is one of the biggest Xinxiang Great Wall Casting Co., Ltd .cement making machine manufacture and supplier in Henan Province of China.Total area of the factory is 330000 m2, over 1100 employees including technicians.The annual processing capacity is over 80000 ton. Besides, we have a self-governed casting subsidiary, Xinxiang Great Wall Casting Co., Ltd, whose annual output is up to 50000 ton. That's why we can supply you the best quality machinery with less lead time.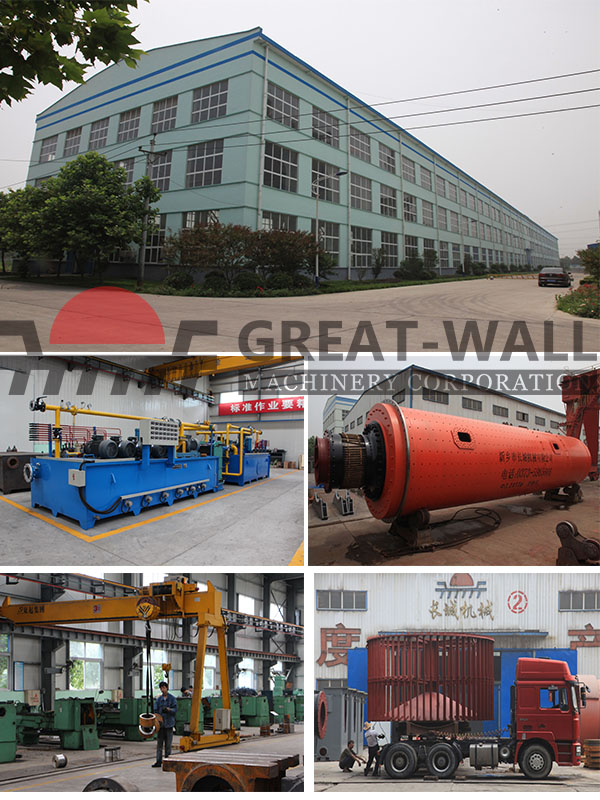 our customer
FAQ

1 how long is the product warranty period ?
A: the product warranty period is 12 months
2. I am a foreign customers, if the machine works wrong, how your company resolved ?
A: We have professional engineers abroad, after receiving your request, we will solve your problems at first time.
3. how much is MOQ of your machine?
A:our machines MOQ is 1 set and also support the mixed batch.
4.Where can we buy the machine's parts?
A: Our company can provide machines for your any time
Contact us